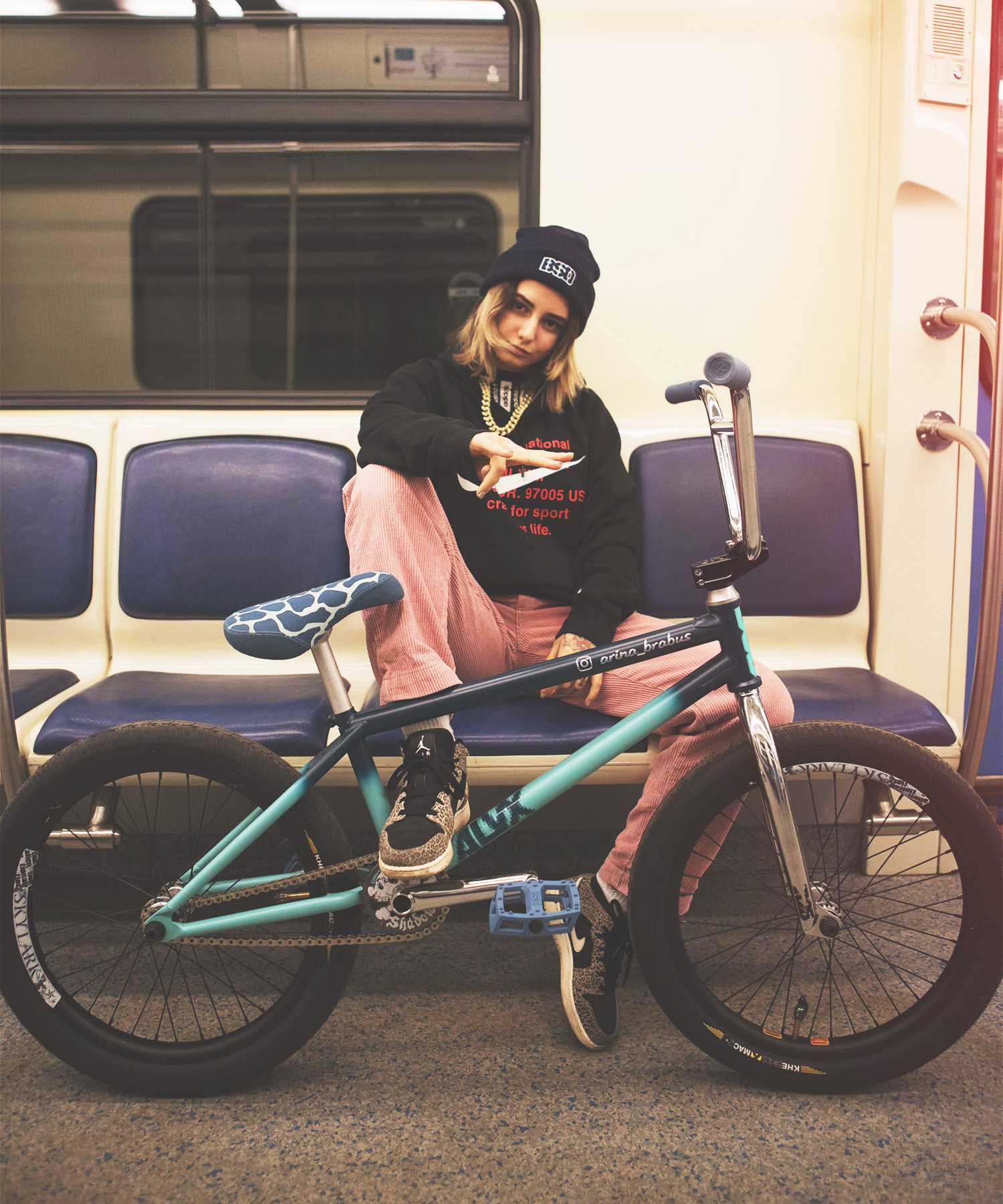 Name?
Arina Brabus
Year of Birth?
Born July 5th, 2002
How old were you when you first started riding and what got you into it?
I started riding when I was thirteen years old. 
When I was seven I used to live with my grandmother. There was a skatepark near where we lived and one day I saw a girl riding a BMX there. I went over and spoke to her and asked how much her bike cost and she said 200 euros. I asked my grandmother if I could get a BMX but instead she bought me normal bike. Even though it wasn't a BMX, I still loved it. My grandpa would take me to the skatepark but people didn't want to let me ride because I didn't have a BMX. 
When I was thirteen years old I moved to Moscow to live with my mother and go to school. During my time at school I noticed more people riding BMX bikes about. I knew I had to get a oneq. After a while I managed to convince my mother to buy me my first BMX bike! My new bike weighed a ton but I rode it everyday and loved it! Thats how I started riding BMX!
Local spots or new places?

50/50, sometimes local but new spots are also good. 
Best city you have visited with your bike? 
I have been to many places but Barcelona is my favourite city for sure!

Dream city/place/park to visit and ride?
I would love to go to California, New York, Woodward and Adrenaline Alley 

What's your daily routine like?
When i'm home in Moscow I ride the skatepark everyday. I make a list of tricks I want to learn tricks and head to the park to tick them off. When I travel to other cities such as Barcelona, I ride more street and try to chill more.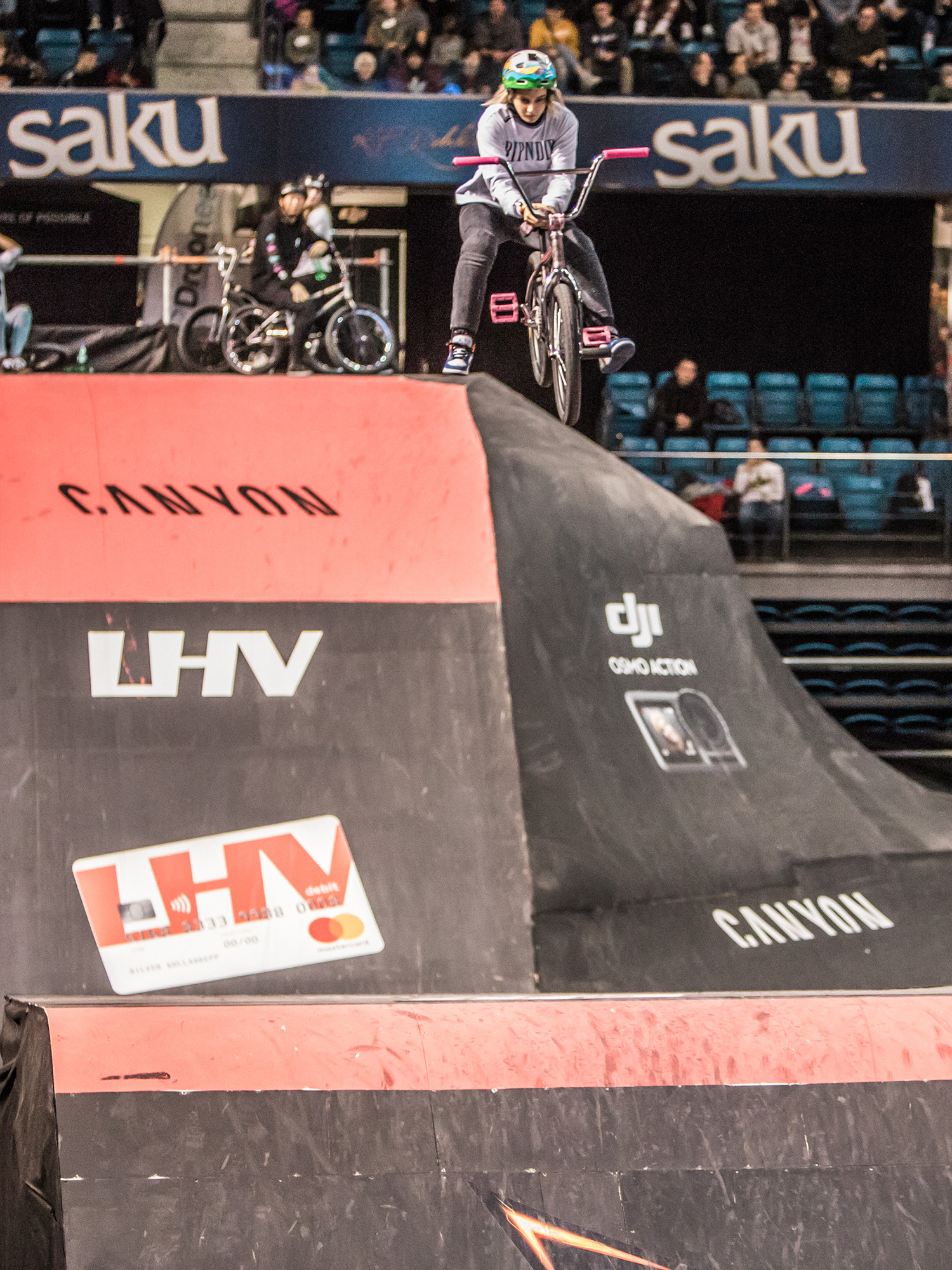 Photo: Naoki Gaman
What has been your #1 BMX event you have been to so far and why?
Simple Session is my favourite event. It feels relaxed and I don't have stress there. It's not like Fise, which feels more serious and competitive. I love both but they are different. 

What riders originally inspired you?
Stevie Churchill, I loved the way he did suicide no-handers!

And who do you like watching ride now?
I really like Boyd Hilder, Devon Smillie, Courage Adams, Mark Burnett and Chad Kerley.

What is the Moscow riding scene like?
The scene is really good! The riders in Moscow are really pushing the limits and trying tricks that have never been done! The rate at which riders are progressing here is amazing!

Morning or night person? 
For my own time I prefer the morning but I prefer riding at night. 

Where is the last place you rode?
Barcelona, Spain 
What BSD frame do you run and why did you choose it?
A BSD ALVX AF. I rode an original ALVX frame before and loved it. The short back end and steeper headtube angle makes my bike feel amazing and super responsive. I love the new Aqua Fade colourway too! 
How do you like to run your setup?
Light and fast! Two pegs and high tire pressure!
Final Words?
I want to give a massive thanks to BSD for supporting me and making sure my bike is always on point. It really is like a dream come true.