Year of Birth?
1989
Current place of residence? 
Muncie, Indiana.
How old were you when you first started riding and what got you into it? 
15 when I got my first BMX. I didn't make the basketball team that year and one of my friends rode, so I just started riding everyday.
Where did you grow up and what's your hometown like?
Grew up in Muncie, it's like any small town…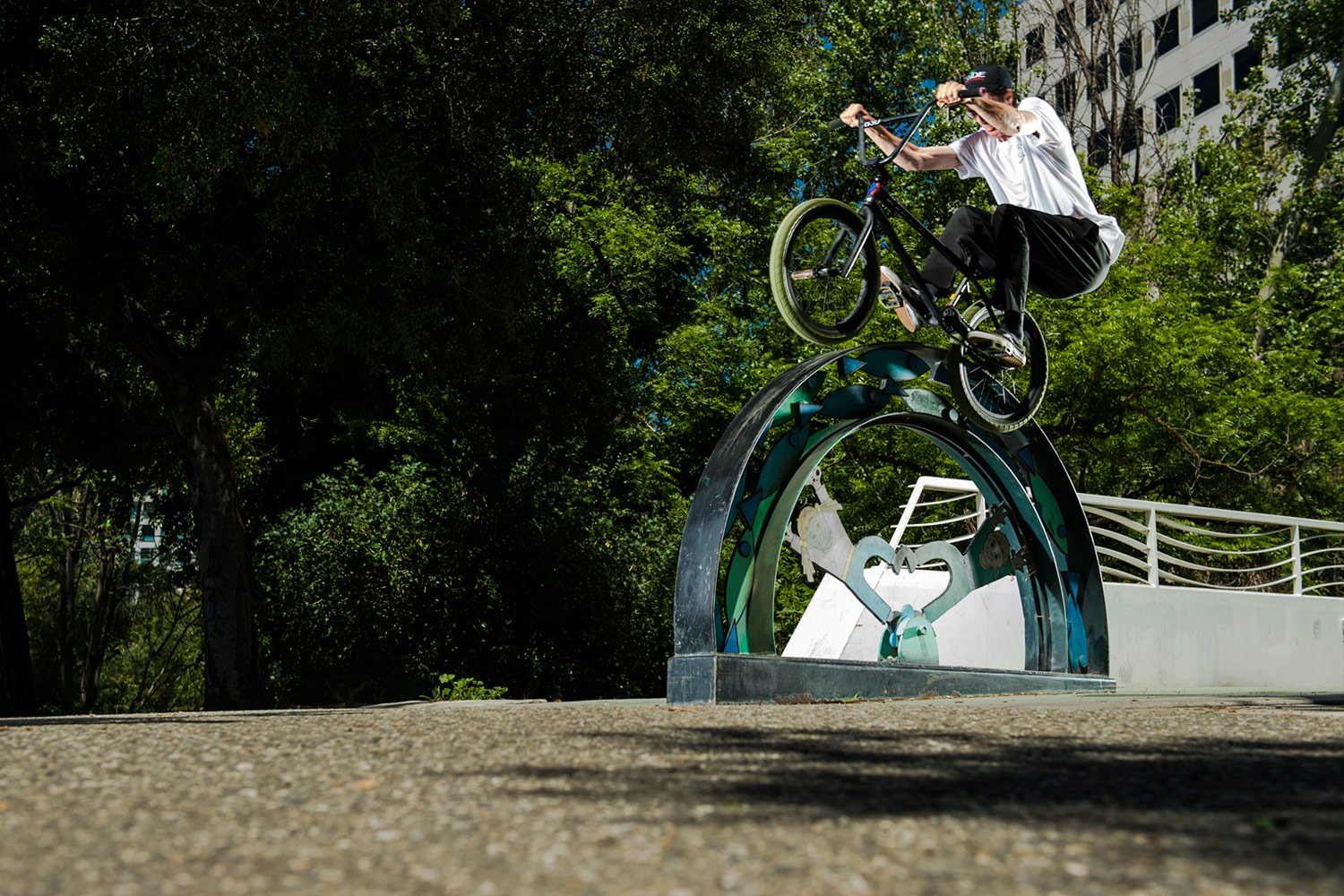 Curved ice in NorCal. Photo Wes McGrath
What was the first BMX video you owned?
The Demolition video with the red case and cursive writing on the front.
What's your daily routine like?
Get up, take the dogs for a walk, have some breakfast, head to ride or work depending on the day. 
What's your worst habit?
Eating too many potatoes 
What riders originally inspired you?
Edwin, Jason Enns, Davey Watson, Nick Carunchia.
And who do you like watching ride now?
Alvx, Paley, AK, Chase D.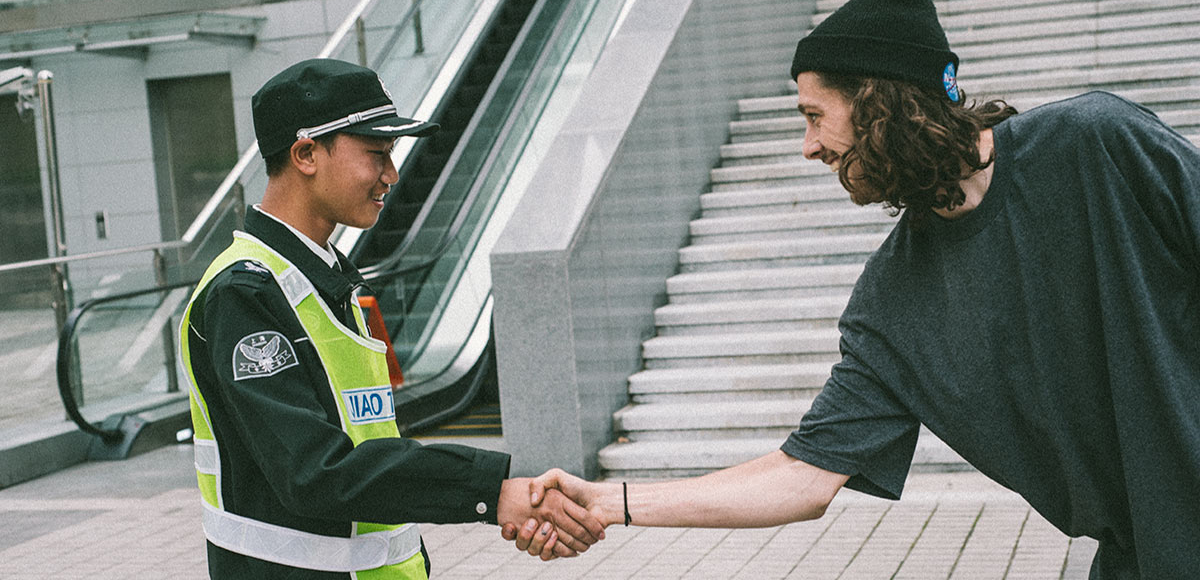 Shanghai was amazing, such a traditional but modern place, from the city to their way of doing things to the way they treat each other, it's hard to describe, you just have to go experience it…

DBG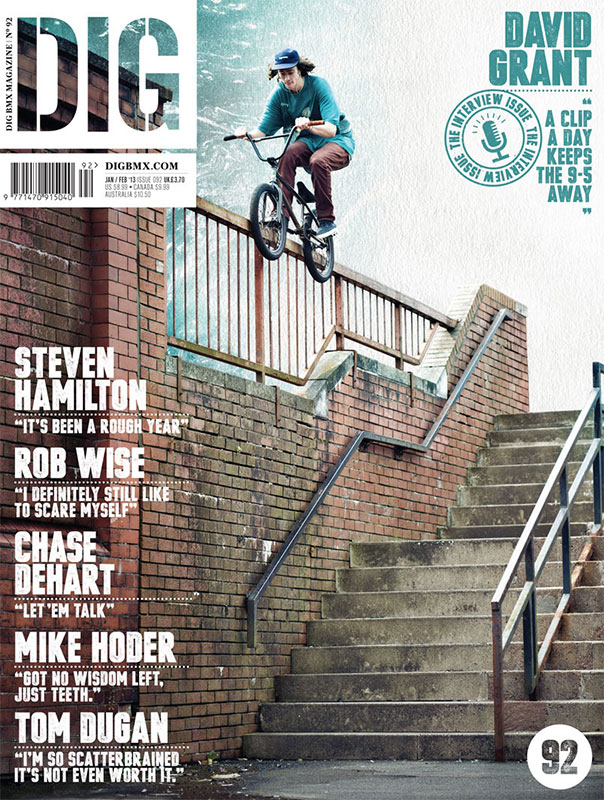 DBG and the infamous Rangers rail in Glasgow
You were in Greece earlier this year, how was that?
It was amazing, so much good food, so many amazing looking spots and girls haha
Any projects in the works right now?
Working on a Nearly 5 section with Alex D as of late. Also been filming a little bit with my friend Mitch Doran trying to get a small Indiana mixtape together with the boys around here. 
The Doorstep DVD is pretty sick, definitely a long project, I saw you have a few clips in there, tell us more...
The Doorstep clips came from my time spent in Long Beach 5 or so years ago, from sessions cruising around the city with Shawn Mac, Zach Krejmas and Jeff Z. Really glad when the dvd came out and I had a few clips. Been so long I forgot we even filmed that stuff haha
I see you have a pretty big DVD movie collection, what's good that you watched lately
I've been really into the older Jackie Chan movies as of late. He did all his own stunts which is crazy to think of a Hollywood actor going into a filming section kind of like a rider haha. Jumping motorcycles off of things, huge gaps over buildings. All types of life risking things. In the credits they always show b roll. He was always getting worked filming stuff. True dedication.
Any new Paley stories?
Hahah oh yeah, but I feel like he'd have my head if I let any of them surface. Mister Jibb. 
 
What's so good about your Dunks grips?
Oh man, best things ever hahah but of course I'm biased to preference. They feel perfect to me, super thin and soft. Perfect length on the uncut bars. I feel like I can grip as hard as I possibly can with a nice thin grip. I wouldn't change a thing about em
You tried a freecoaster for a bit, what happened with that?
I gave it a shot but just couldn't use it as well as I'd like to. I missed the control and quick engagement of the cassette. Hats off the the guys who can make them work, they really change the whole feel of your bike
And the plastic pegs?
I really like the plastics for a bit, could grind any type of rail which was a dream come true. I missed the lock in and grind feel of metals though. With plastics you're on top of the thing but with metals just feels like you're more in it. Idk if that makes sense haha. One day just chucked the crack pipes back on and haven't taken 'em off since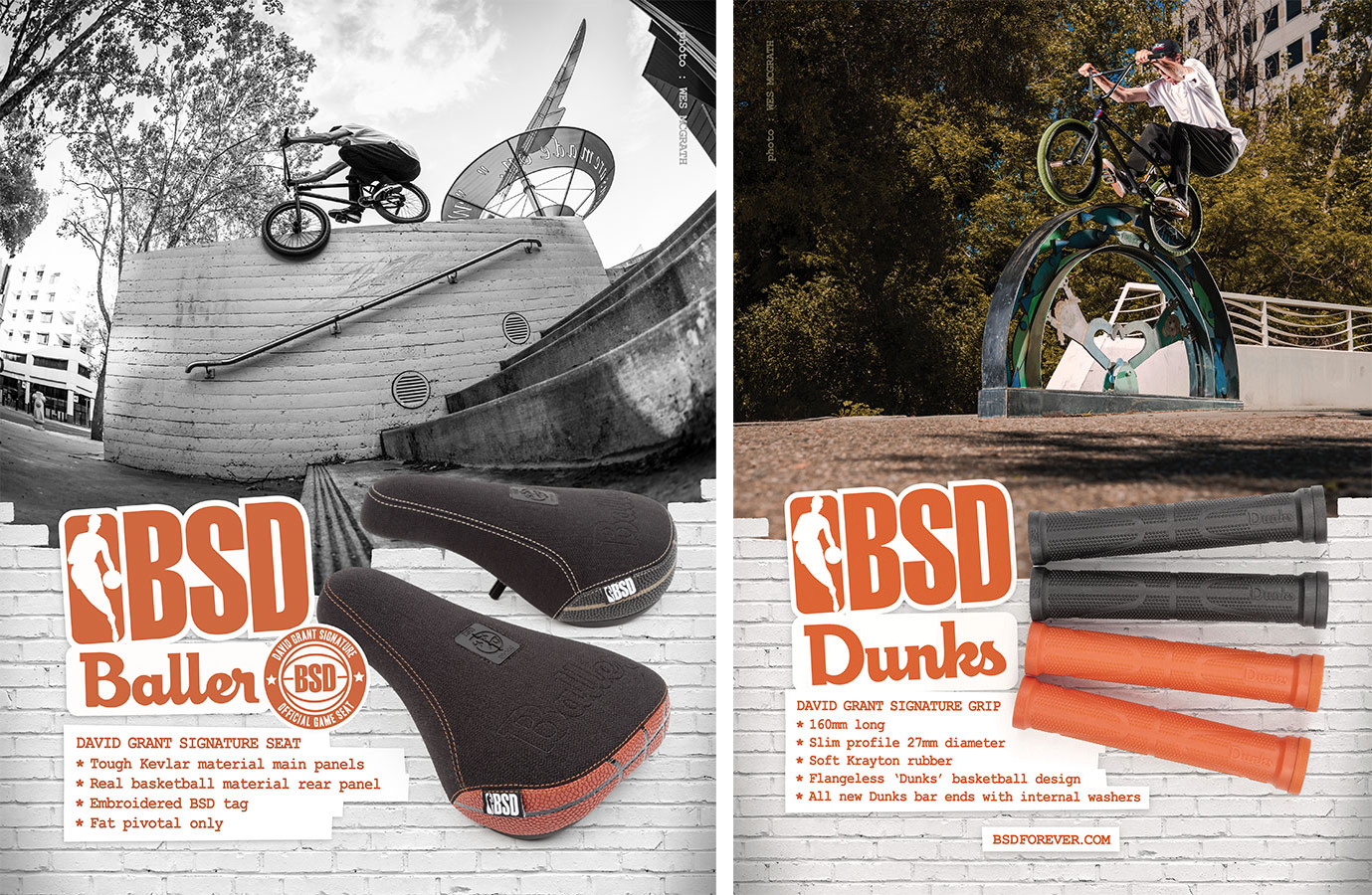 How old is your dog Fudge now? And who is his new brother? 
Fudge is about to turn 3! Can't believe how fast time has gone since getting him. Also have a new long haired daschund to keep him company haha. Norman is a good boy and learning from Fudge I know he'll be right on track. He already listens so well and follows Fudgys lead when it comes to commands. 
Tell us about designing your signature RVIDXR frame and how you chose to you spec it up?
I wanted something with somewhat of a traditional design and kind of taller but still steep with newer street oriented specs.
How do you like to run your setup?
Kinda forward bars, lower air pressure in the tires. Uncut bars and just a little slack in the chain
Any final words?
Change is good