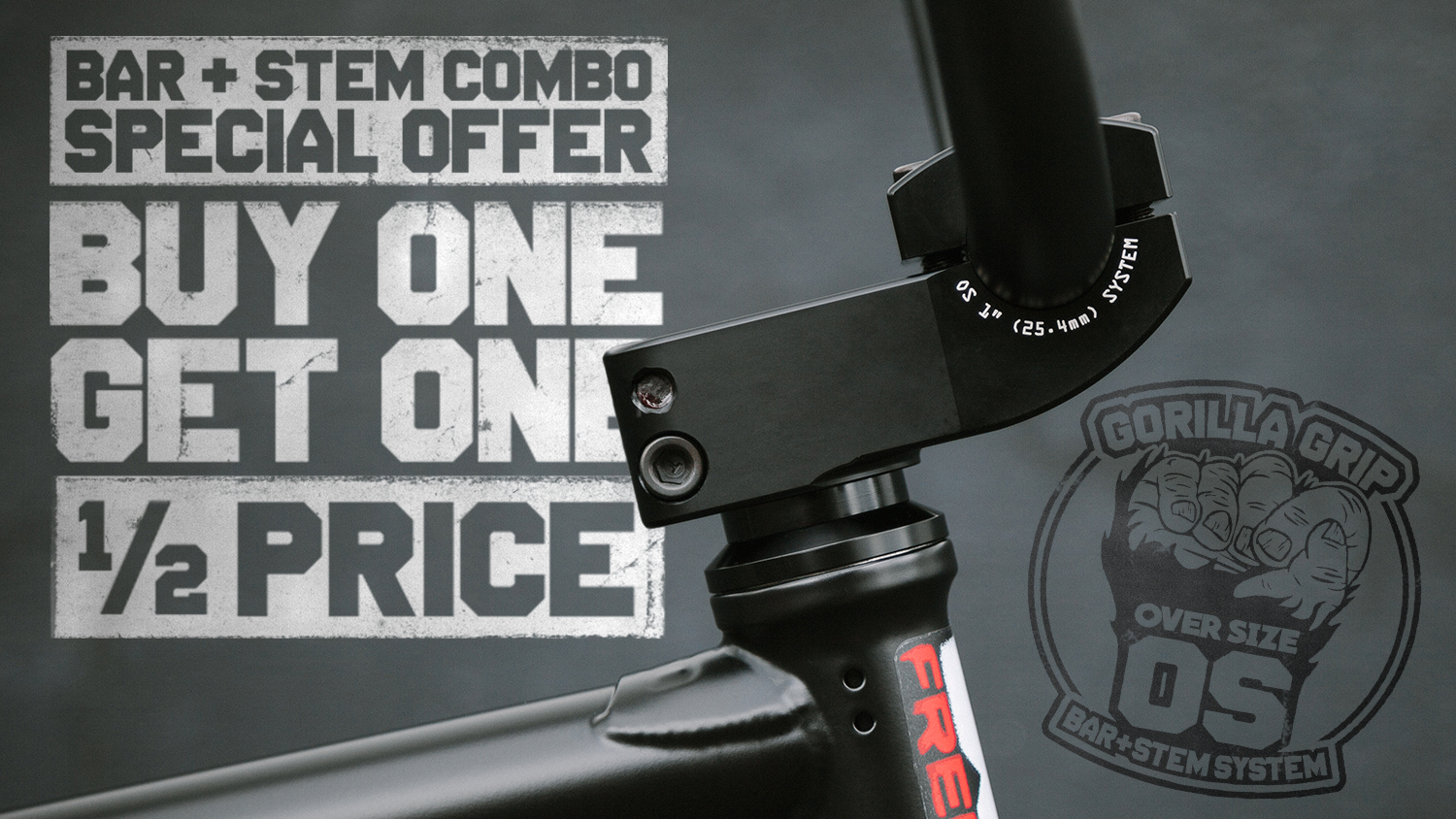 MORE CLAMPING AREA EQUALS MORE GRIP!
With the BSD Gorilla Grip OS System the stem clamping area diameter is increased from 7/8" (22.2mm) to 1" (25.4mm). This increase in diameter gives 14% more clamping area than on regular 7/8" handlebars, so when you're nose-diving down a 12 set your bars are less likely to slip...
For a limited time only we are offering a buy one, get one half price offer on all our OS bars and stems.
Simply enter this promo code at the checkout: GORILLAGRIP25