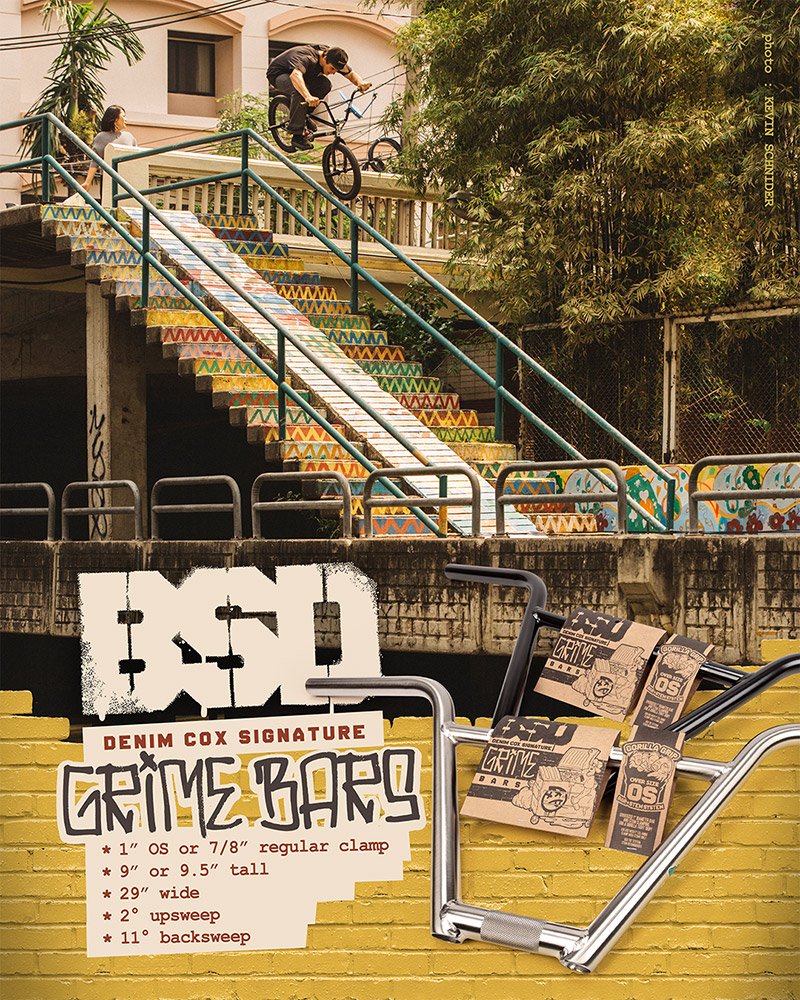 Denim Cox - over pegs in Bangkok. photo: Kevin Schnider
If you've watched the Bangkok video we dropped a few weeks back then you couldn't fail to have noticed Denim Cox straight up murdering rails with reckless abandon! Denim has been killing it so we're stoked to be stepping him up to the pro team with his first signature product, the new Denim Cox signature 4 piece Grime Bar.
THE GRIME BAR SPECS:
Rise : 9″ and 9.5″
Width : 29″
Upsweep : 2°
Backsweep : 11°
Clamp : OS 1″ and regular 7/8″
Colours : Black and stainless
Get the full spec and more pictures of the Grime Bars here >.