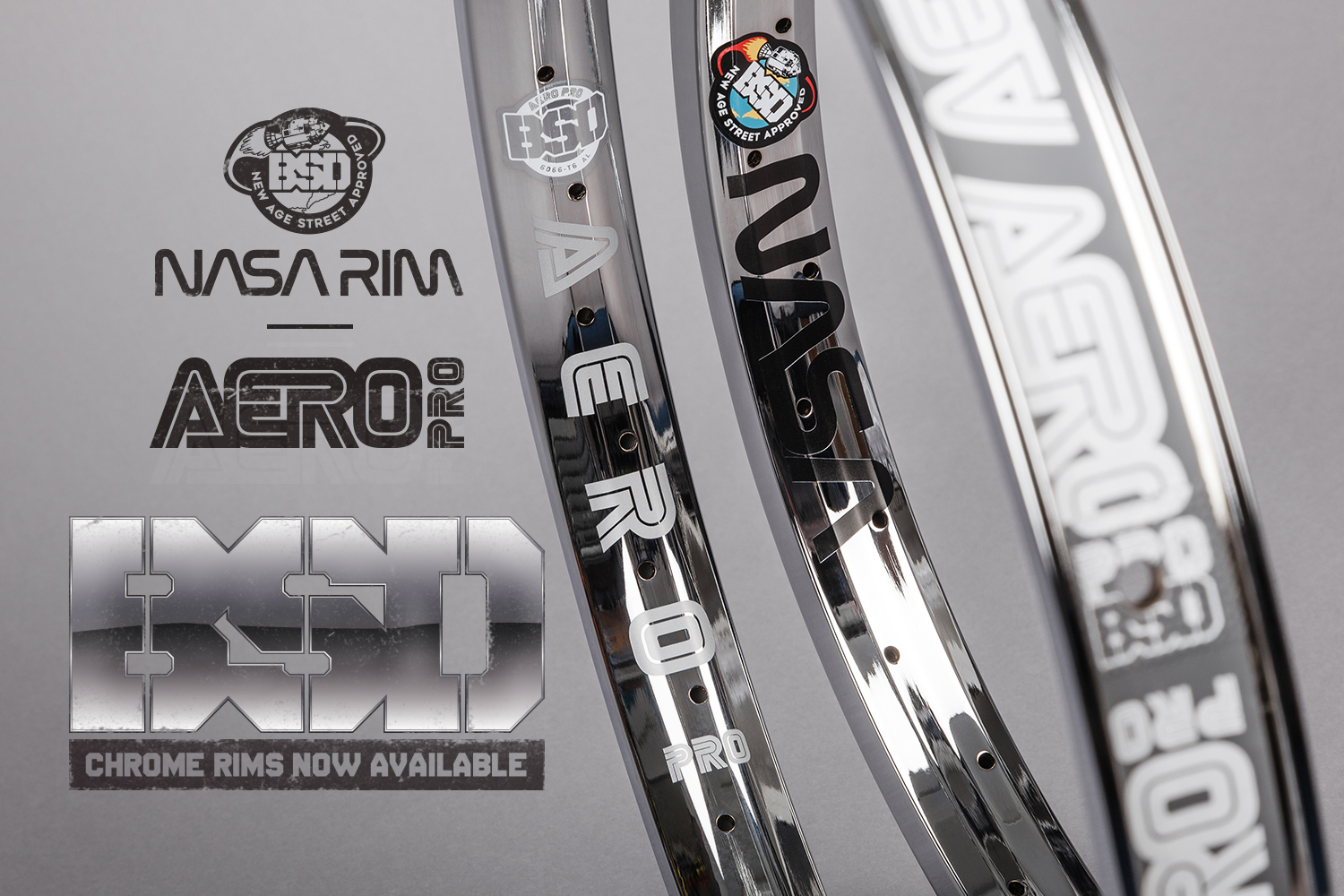 Brake riders rejoice! NASA and Aero Pro rims are now available in chrome.  
Both rims are constructed from space age 6066-T6 aluminium which is much stronger than the cheaper 6061 alloy traditionally used in most rims (+34% tensile strength vs 6061-T6).
NASA & Aero Pro Rim features:
• Extra thick tapered sidewalls and spoke seats
• Aligned cross over lacing
• High Grade Chrome Plating 
• 
Can be used with brakes!!