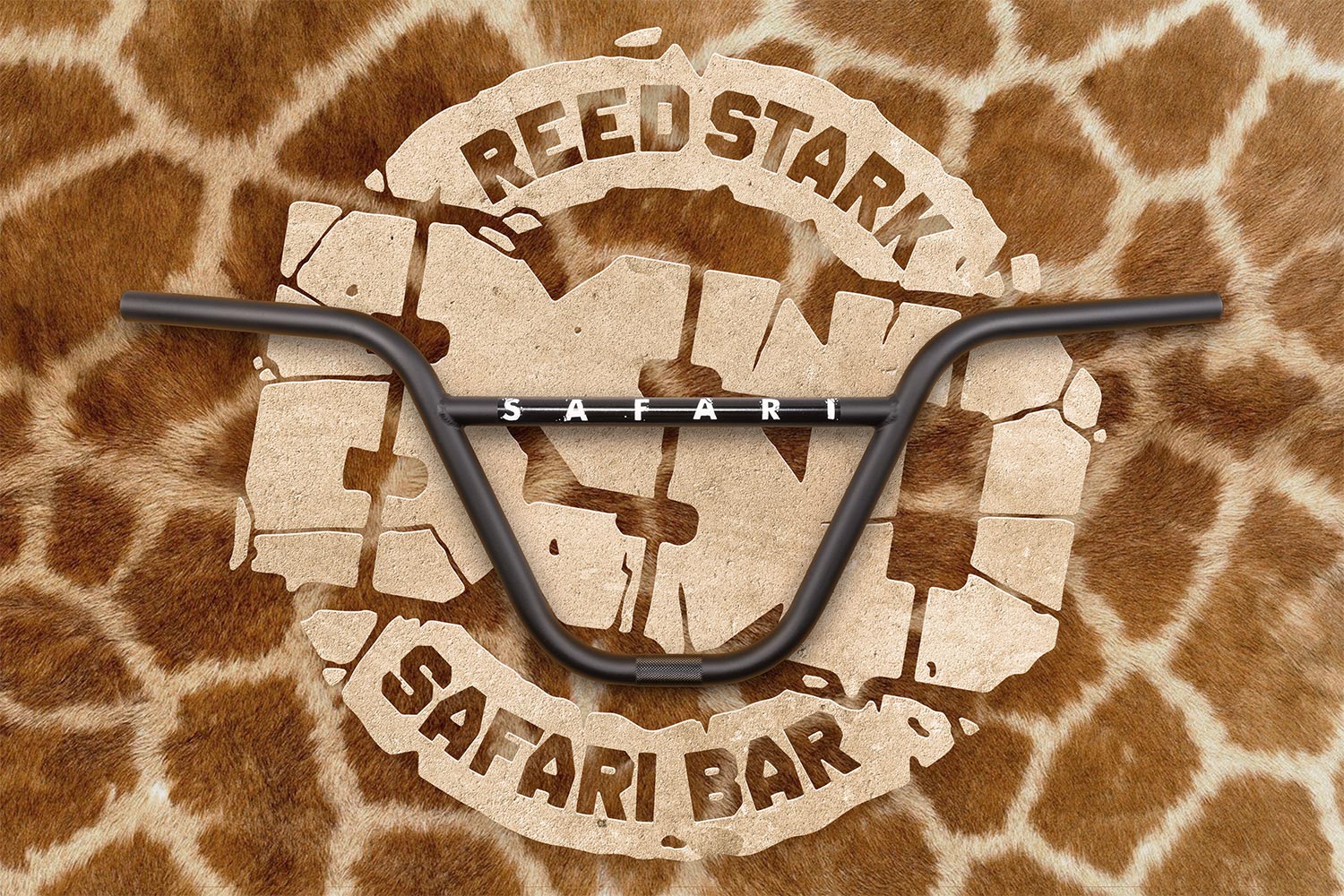 The Safari bar is Reed Stark's new signature handlebar, it's an updated version of the Giraffic bar, now with a 3 degree upsweep for a more comfortable ride and is taller at 9.1" and 9.6" heights.
The new Safari bar is constructed from heat-treated multiple butted 4130 chromoly, available in regular 7/8" and OS 1" Gorilla Grip versions.
A classic two piece bar styling but still with the same Giraffic look.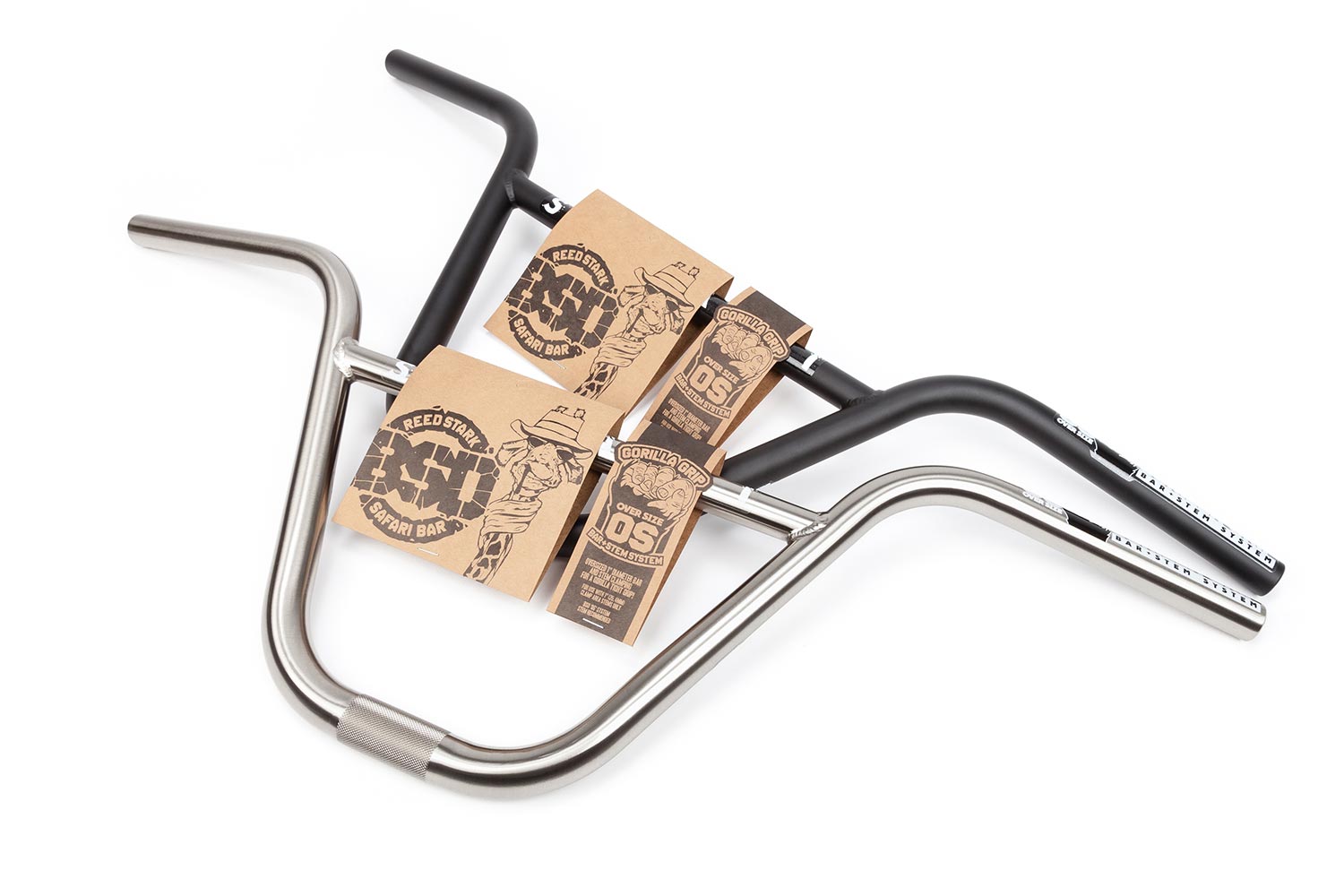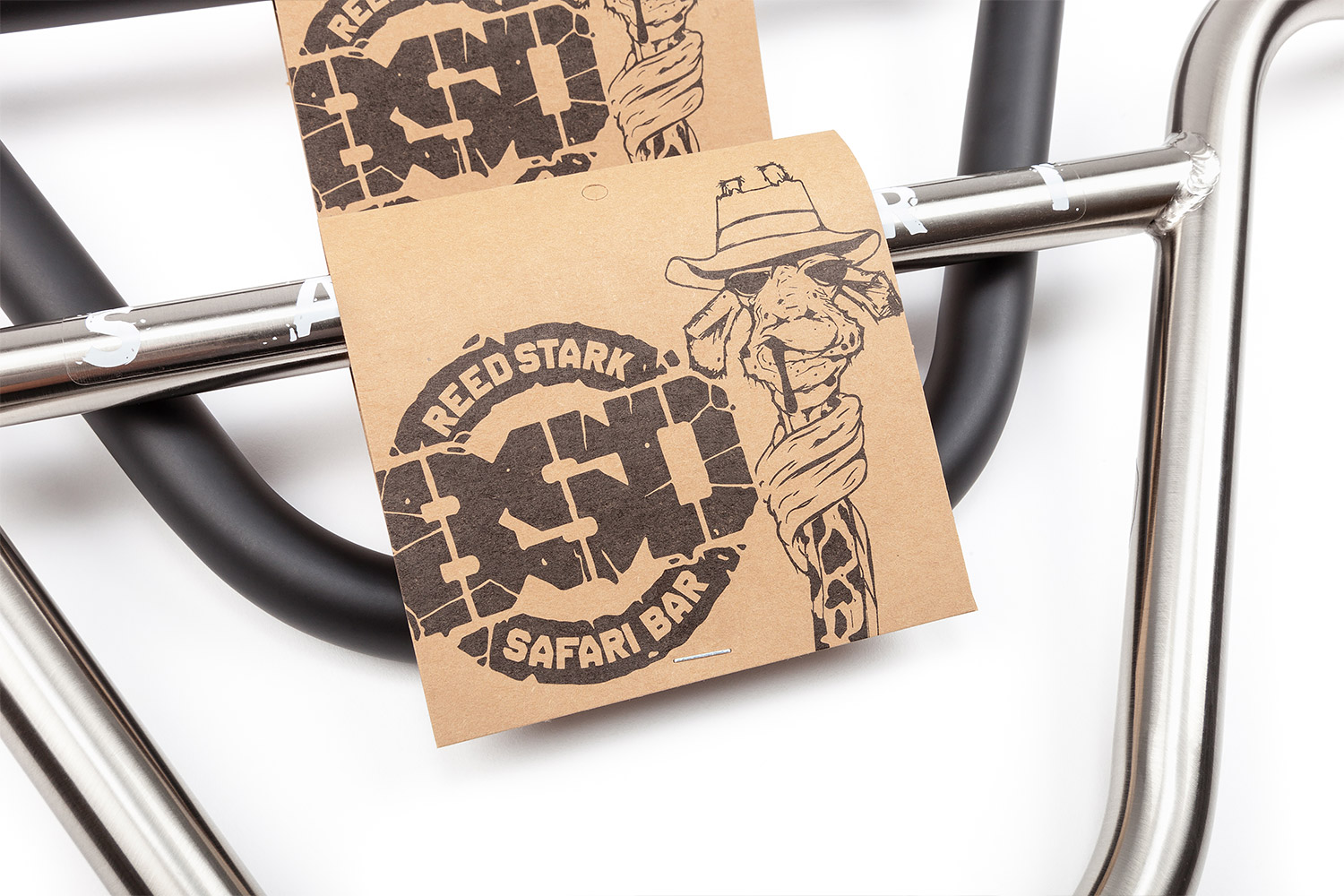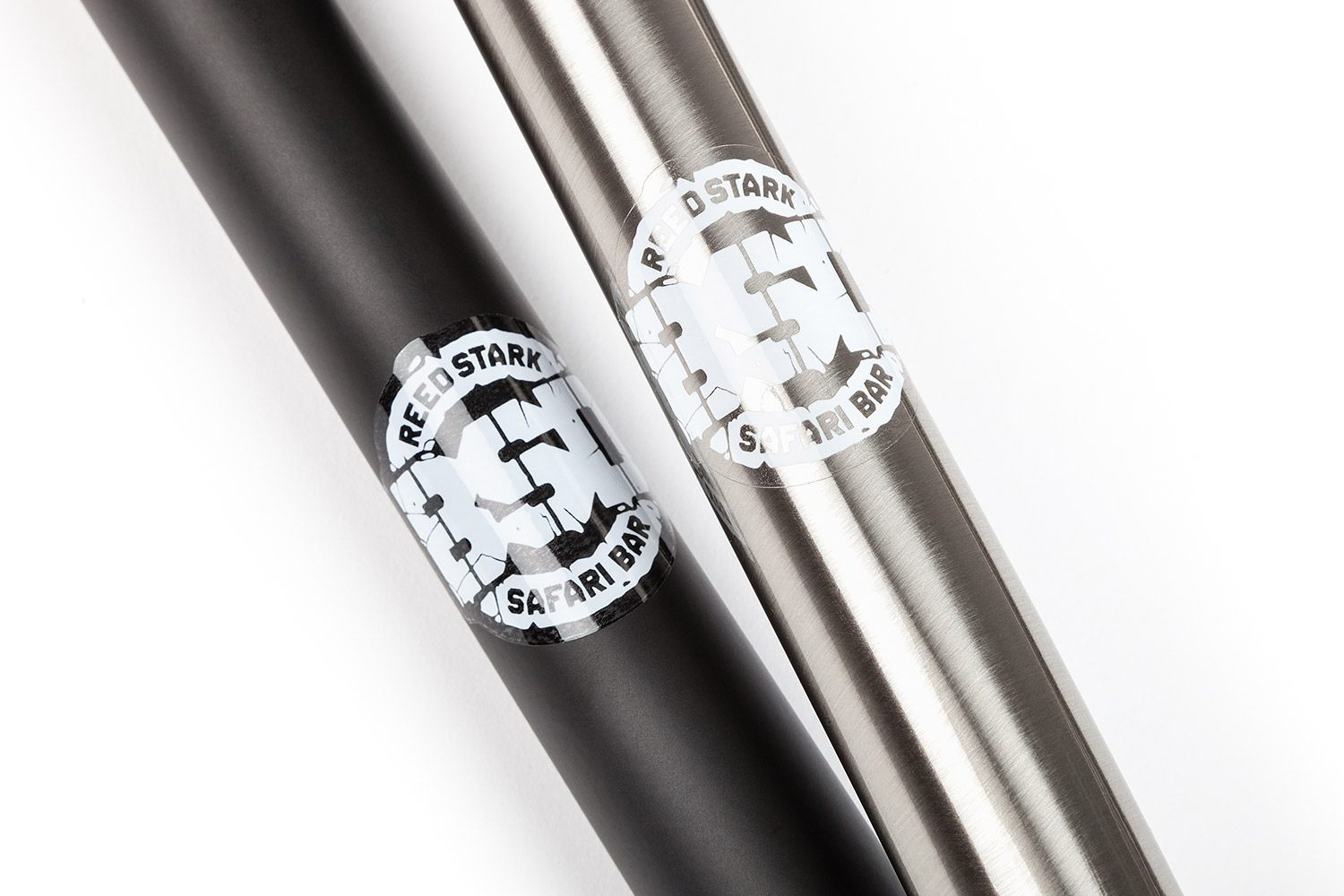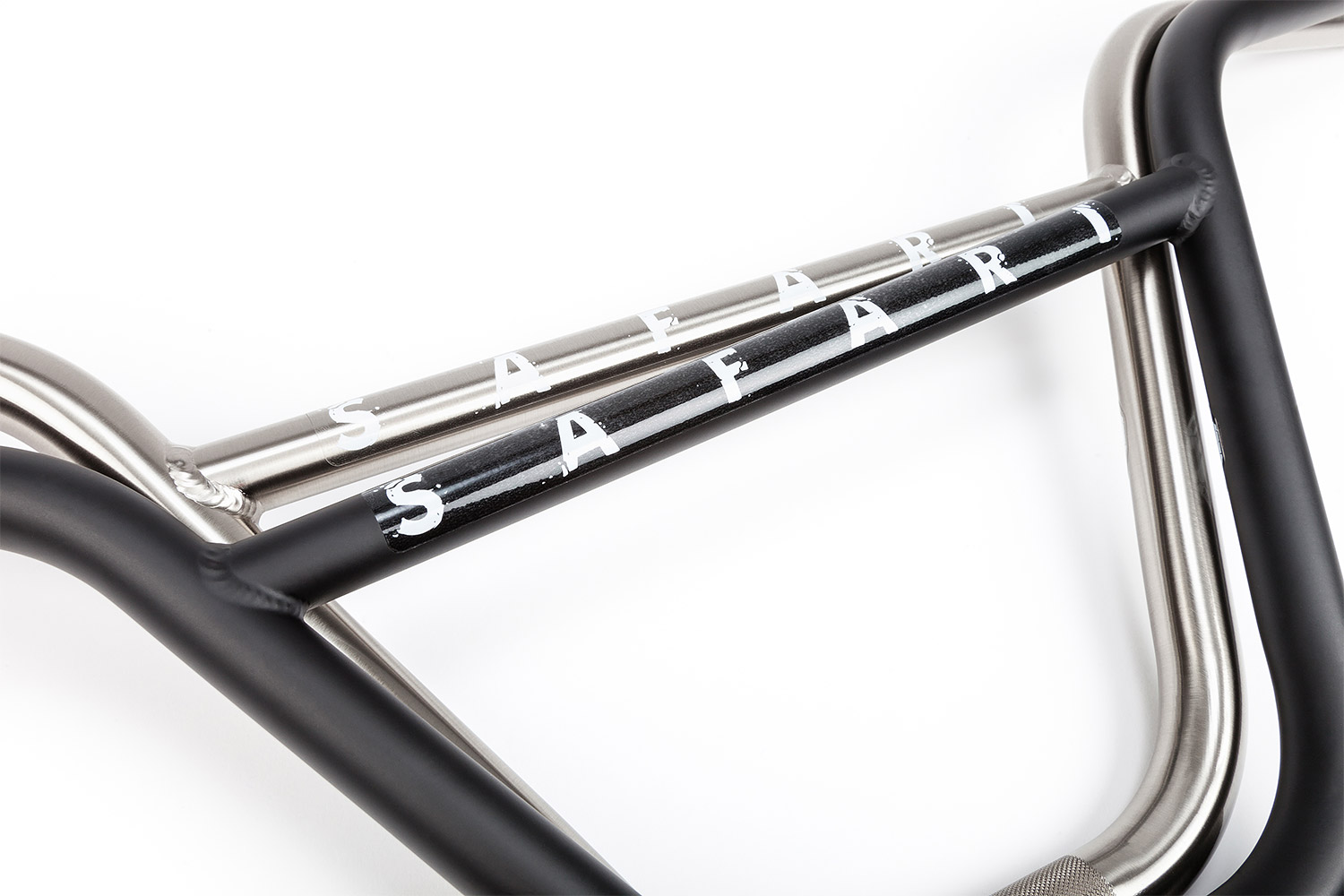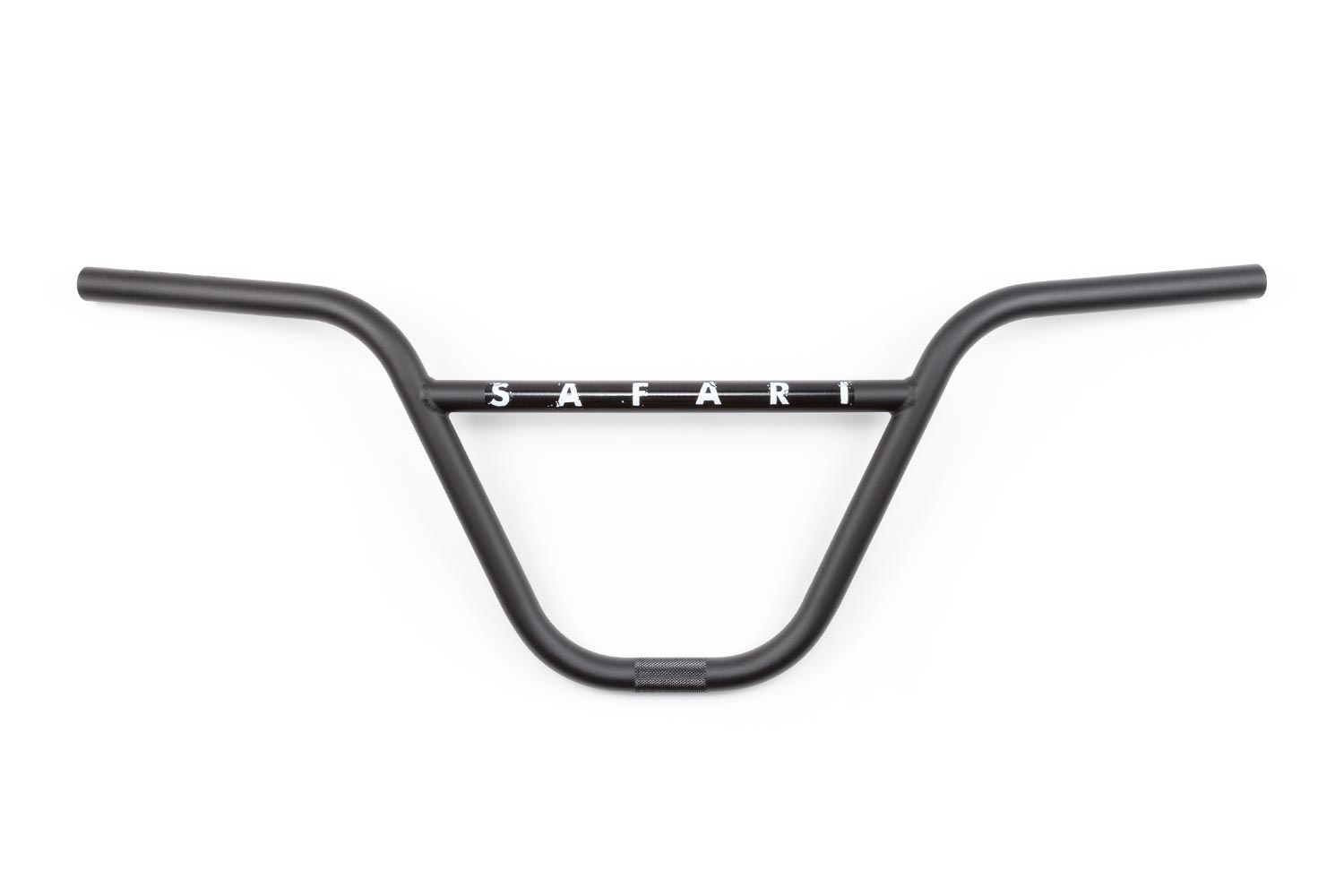 REED STARK SAFARI BAR SPEC :
Rise : 9.1" and 9.6"
Width : 29.5"
Upsweep : 3°
Backsweep : 13°
Weight : 1.7 lbs
Colours : Flat black & stainless
Clamp : Regular 7/8" & OS 1"