Year of Birth?
1990
Current place of residence?
Doncaster.
How old were you when you first started riding and what got you into it?
I grew up in a little village on the outskirts of Doncaster called Finningley, literally a minute from the motocross track, that's where I would go build shady little jumps for my BMX and thrash quads and motorbikes about as a kid. As far as Doncaster itself goes it's just another town that time forgot haha, look up Doncaster and see for yourself…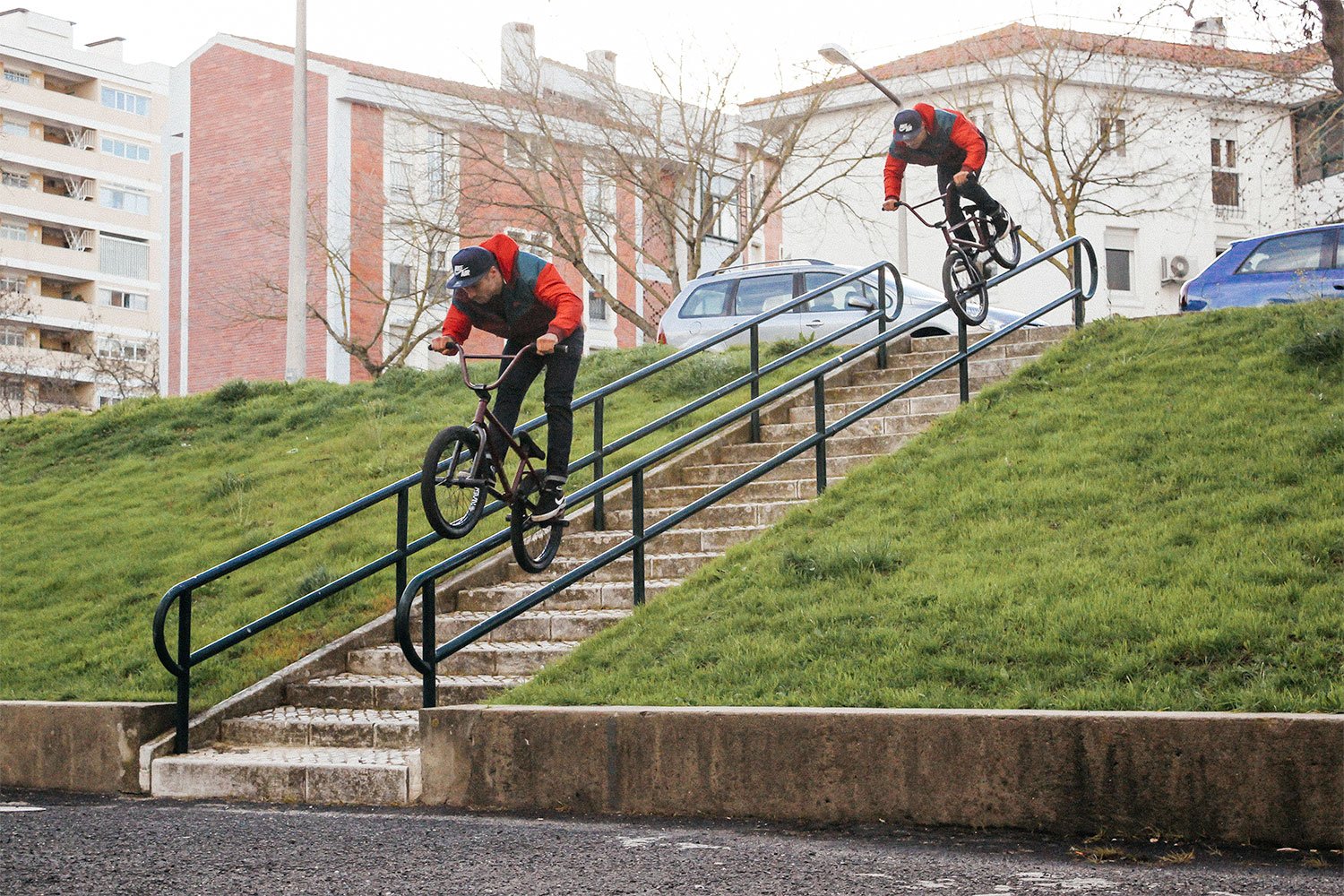 Lisbon, photo Alex Donnachie.
What was the first BMX video you owned?
Road Fools 5 I think.
What's your daily routine like?
Depends if I'm at home or away. If I'm home I'll work with my Dad n chill with friends then ride on the weekends and if I'm away I'll usually be riding and filming for something.
What riders originally inspired you?
Mike Aiken, Corey Martinez, Chase Hawk, Matt Roe, Danny Clayton, Chris Doyle, Garrett Reynolds, Chase Dehart, Eddie Cleveland, Sergio Layos, Ruben the list is endless and they still inspire me to this day!…
And who do you like watching ride now?
All of the above still because they've played such a big part in inspiring me that I still get the same feeling watching them today as I did all that time ago. As well as Alex Kennedy, Bruno Hoffmann, Lacey, Benny L, Simone, Donnachie, Dennis Enarson, Ty Morrow, (the list goes way bigger)
What's the best memories of where BMX has taken you?
Definitely the Backyard Jams that Seventies/Etnies used to put on a few years ago. Those jams really got me buzzing on riding, it was just a bunch of fucking rad BMXers that did some awesome shit without being too serious. I was lucky enough to attend the last two in Brighton and Sheffield and it was epic! Mike Aitken turned up at Brighton and Chase Hawk at Sheffield and its like it completed the circle, like the best of the best rode those jams even from when it was just a dirt fly out. It wasn't until the last two that Mike and Chase made it over so I was hyped that I got the chance to see my idols at their first (and unfortunately last) Backyard Jams in the flesh.
What's your worst habit?
Over thinking stuff and making it more of a big deal than it actually is.
You kill it in the parks as well as street. Do you think being able to ride park well helps when it comes to street?
Haha, I defo wouldn't say I 'kill it' but riding park definitely helps in some ways. Like even finding balance and judging speed towards a quarter or jump box helps when it comes to stair sets or rails. They both compliment each other I guess.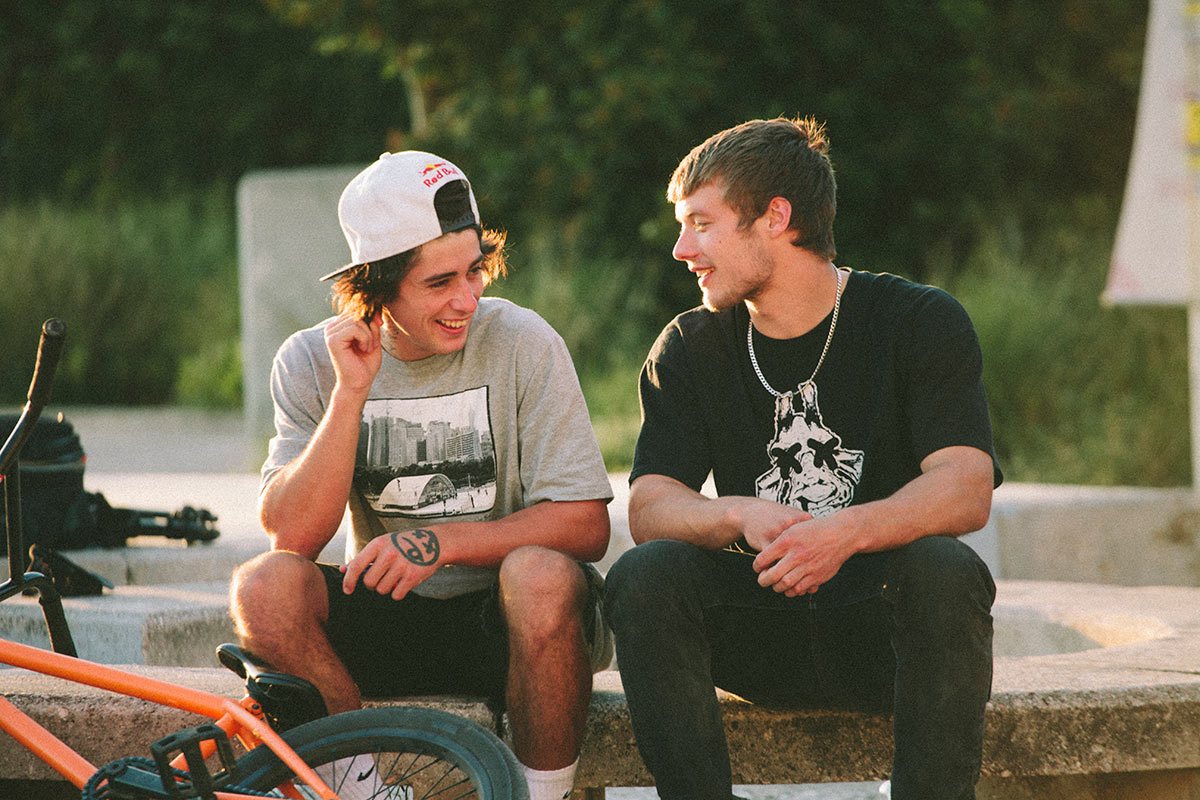 Kriss and Dan on the streets of Athens, photo by Vincent Perraud.
Instagram or Snapchat?
Snapchat undoubtedly.
What's the longest time you've spent creating a Snapchat?
Probably about half an hour, train journeys get real boring sometimes!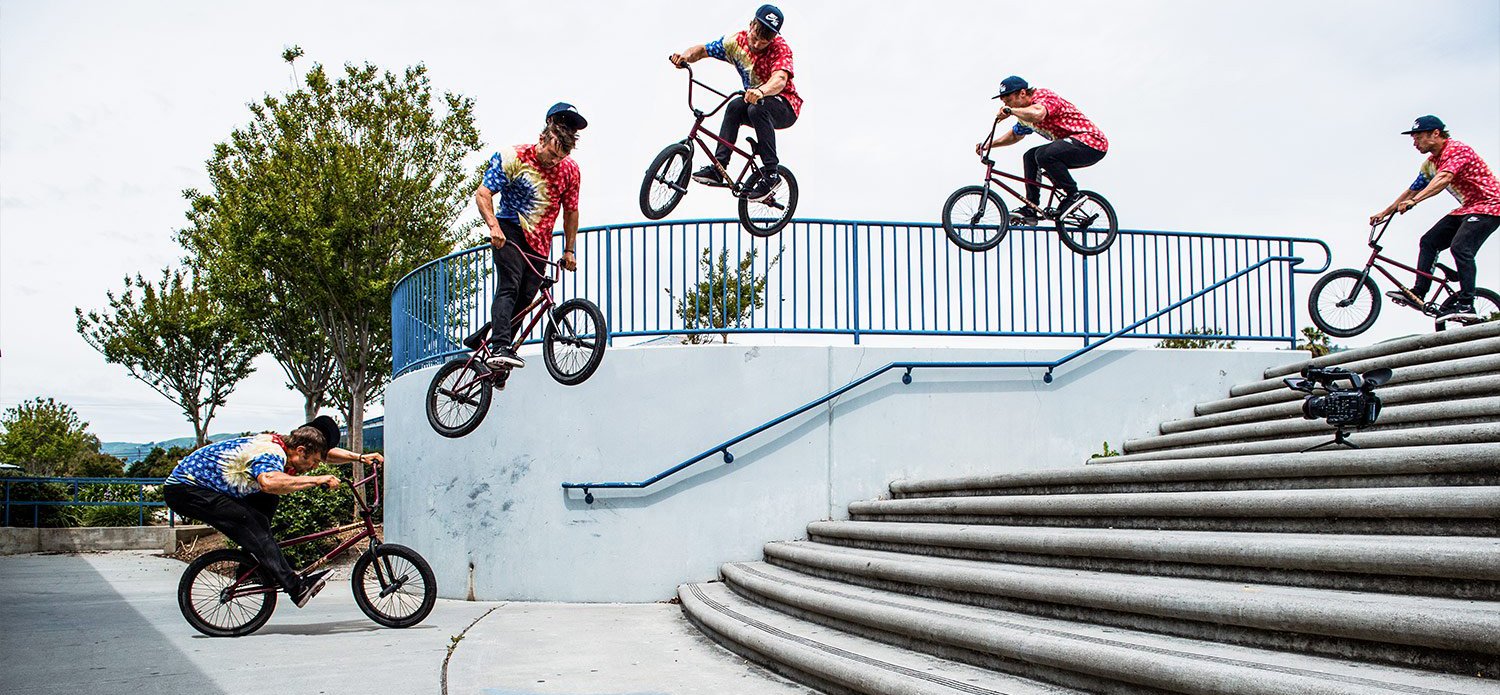 Haha, I defo wouldn't say I 'kill it' but riding park definitely helps in some ways.

Paley 'killing it' in San Jose, photo by Wes McGrath.
Does being filmed riding make you approach a trick differently?
It used to definitely because I wasn't used to being filmed. I would often pay more attention to the camera and filmer than the thing I was riding. Nowadays I try to concentrate on the setup and trick I'm doing coz I need all the help I can get haha.

What places would you like to visit?
I'd love to go to New Zealand or the Amazon.
What's your thoughts on riding contests?
I enjoy it, not because I wanna do well or win something but because you get to see a lot of friends from different parts of the world that you probably wouldn't see too often. Plus the after parties are usually too good to miss so I'd probably just go for that haha.
What happened with your passport in Amsterdam?
Jeez where do I start? Well to cut a long story short I had a page unsuspectingly missing outta ma passport and it turns out that it's a huge international felony and I could've been arrested and charged. Luckily I got let off but had to pay 140 euros for an emergency document to get home. Lesson learned, kids look after them pages!
DVD part or web edit?
Web edit.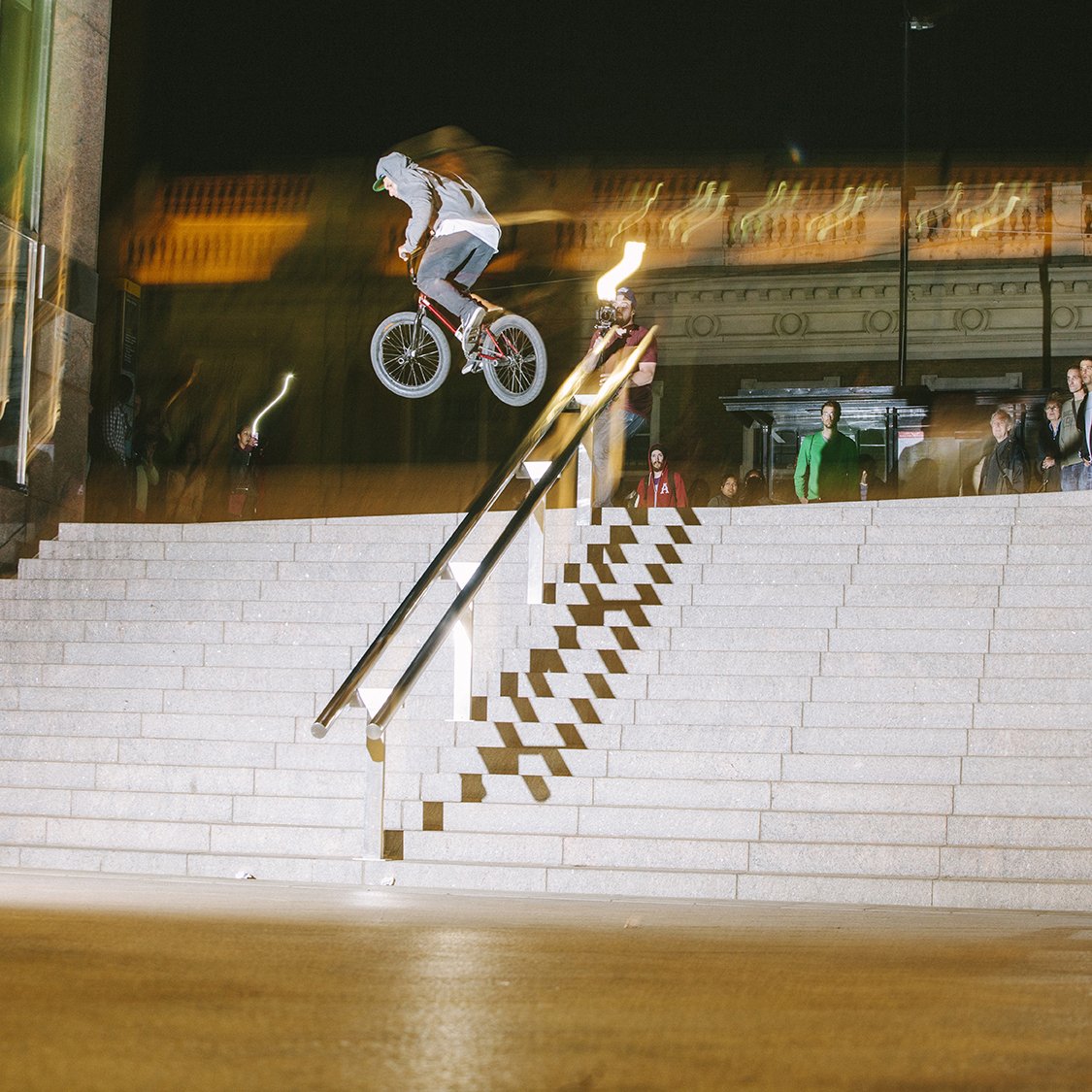 Dan, 360 at London Bridge
Where does the nickname 'Donny Soulja' originate from?
A comedian from Doncaster called 'Devo' used to dress up like a chav and post a bunch of hilarious videos on YouTube taking the piss and being a general dick head at the expense of chavs haha. He used to chant 'I'm a donny soulja ya dick head!' So that's where that's from. Look him up for a giggle.
Style or stunts?
Stylish stunts.
You always take an interest in the design of BSD products and make a lot of suggestions for new parts like your grips, the freecoaster and new bar ends. Where do your ideas for parts come from?
Ever since being a kid I've been fanatical about how mechanical parts function and cooperate with each other. I used to think of ideas for bike parts and draw them in a sketch pad and dream of them getting developed one day and to be quite honest it's a dream come true being able to have input on bike parts with a such a rad company like BSD. Grant is always all ears so any ideas I get I discuss them with him immediately.
You run your setups dialled, is the way your bike runs and feels important to you?
Again because I was so fanatical about bike parts I understood that for them to work to their full potential they need to be ran and maintained properly so it was natural for me to run a dialled bike and I've not changed since haha. Everything on my bike must be well lubed and tight!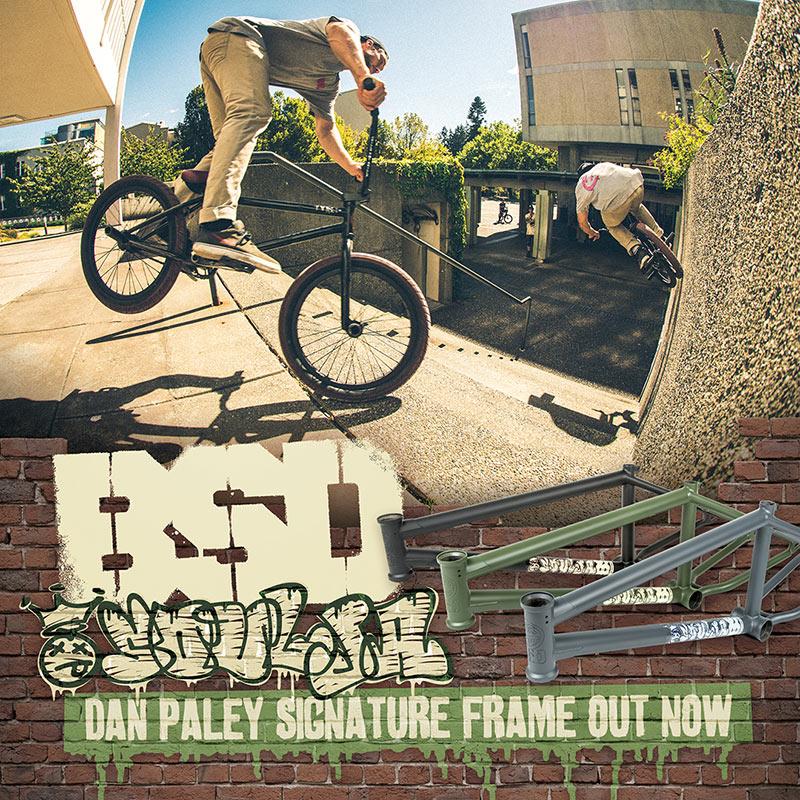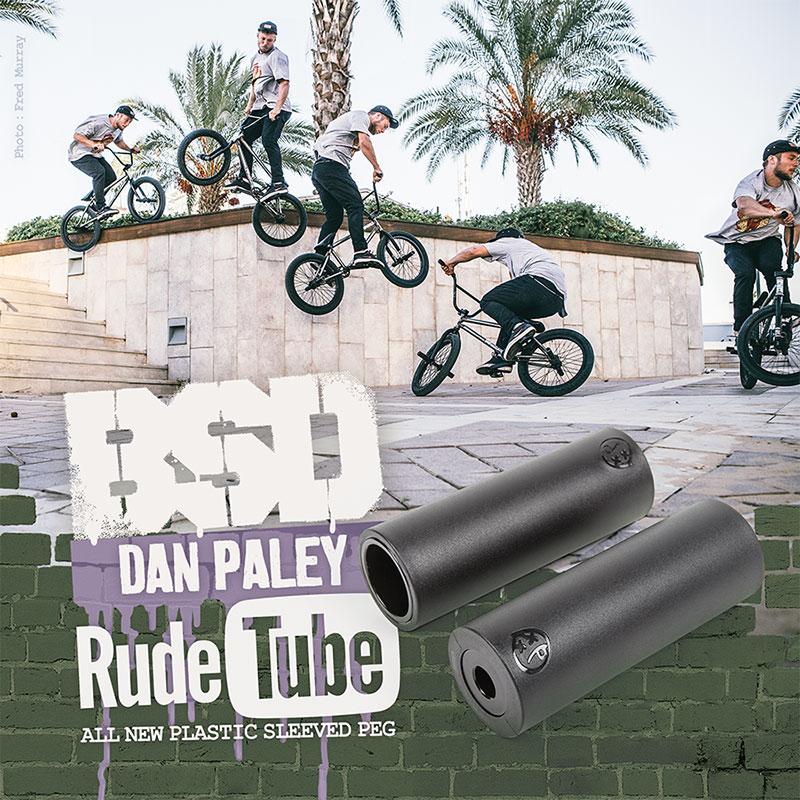 Where is the last place you rode?
My ledge on my driveway.
What's does a typical BSD team trip consist of?
Filming bike tricks with friends and seeing some awesome shit I wouldn't usually see. Plus the bants are unreal, like it would be very easy for a unsuspecting person to be offended by the stuff we say to each other coz it gets a bit outrageous sometimes but I wouldnt have it any other way!
In all your travels have you had any crazy situations kick off?
There has definitely been too much crazy shit from the weird to wonderful but to mention one, me and ma mate Twig got a gun pulled on us in LA, that was pretty nuts.
One-and-done or one-hundred tries?
I prefer the first one but the second option always seems to be the case.
What was it like to get a signature frame on BSD?
Without sounding too cliche it's a dream come true, getting the chance to have your name on products from a company you've looked up to as a kid is definitely an honour.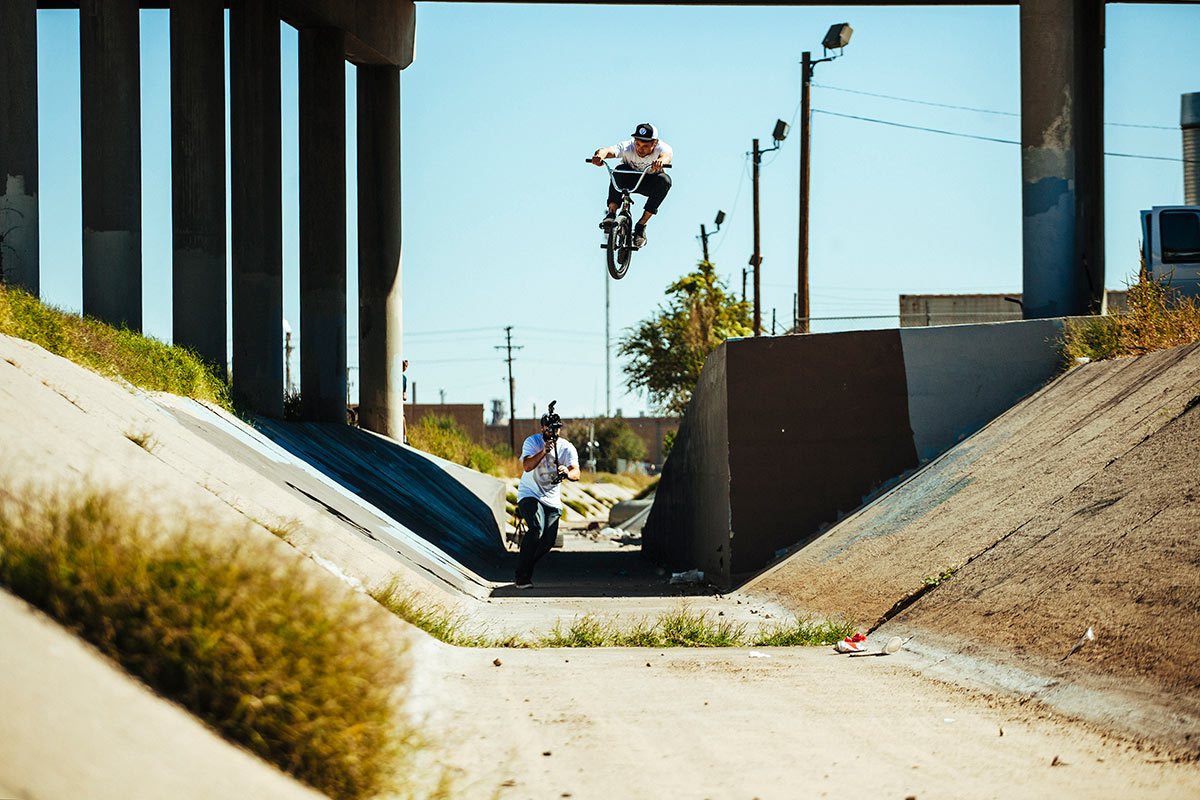 Tell us about how you designed the Soulja spec.
Well to be honest I loved the WZA and the ALVX geometry was a little bit too nippy for me so I went for something in between.
Any final words?
Huge thanks to ma family, friends and everyone involved with BSD for helping me live the life I love, really couldn't do it with out you guys, you're the best!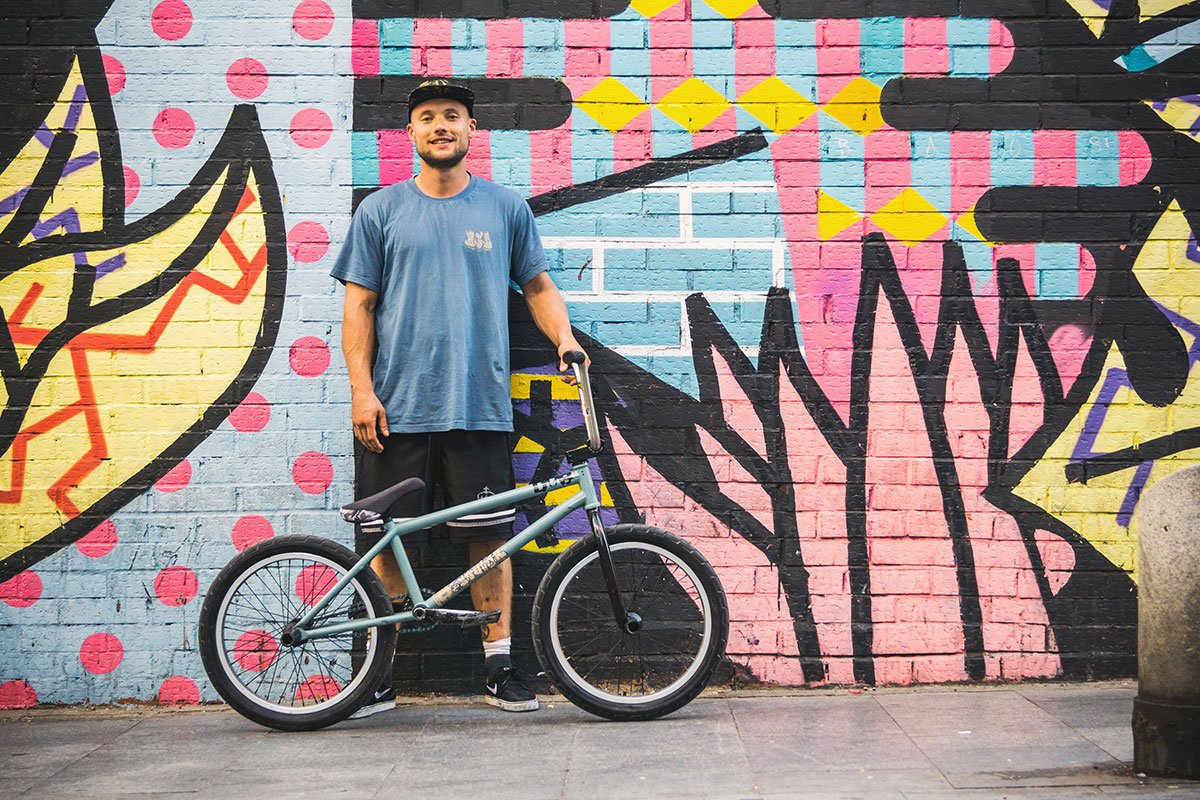 DAN PALEY'S SOULJA FRAME SETUP: 
– FRAME: Storm blue 20.6″ BSD Soulja frame
– BARS: Stainless BSD OS 1″ Zingbars
– GRIPS: Black BSD Dan Paley Slims
– STEM: Black BSD OS 1″ Levelled stem
– HEADSET: BSD Integrated
– FORKS: Black BSD Jonesin' Fork
– SPROCKET: Black BSD Guard Sprocket 25t
– CRANKS: Black BSD Substance XL cranks 165mm
– PEDALS: Black BSD Safari Pedals
– CHAIN: BSD Forever chain
– REAR HUB: Black BSD West Coaster hub
– REAR TIRE: Black BSD Donnastreet 2.3″ folding tire
– REAR RIM: Raw BSD NASA rim
– FRONT HUB: Black BSD Front Street Pro hub with Jersey Barrier hub guards
– FRONT TIRE: Black BSD Donnastreet 2.3″ folding tire
– FRONT RIM: Raw BSD NASA rim
– PEGS: BSD RudeTube LT pegs
– SEAT: Urban camo BSD Soulja seat
– SEAT POST: Black BSD Blitzed post