Year of Birth?
1992
Current place of residence?
Helmshore.
How old were you when you first started riding and what got you into it?
I'm not 100% but I think I was around 9 ish… I skated before that and loved it, but my brother put me on a bike and I never put it down. 
Where did you grow up and what's your hometown like?
Born and raised in Helmshore and still here haha. It's a pretty chilled town really, nothing too sketchy has ever happened, just filled with nice people. Bit of a bummer that there's not many street spots, but there is a lil skatepark that I find amazing! There's not much to do off the bike apart from pubs around, which I end up in most weekends.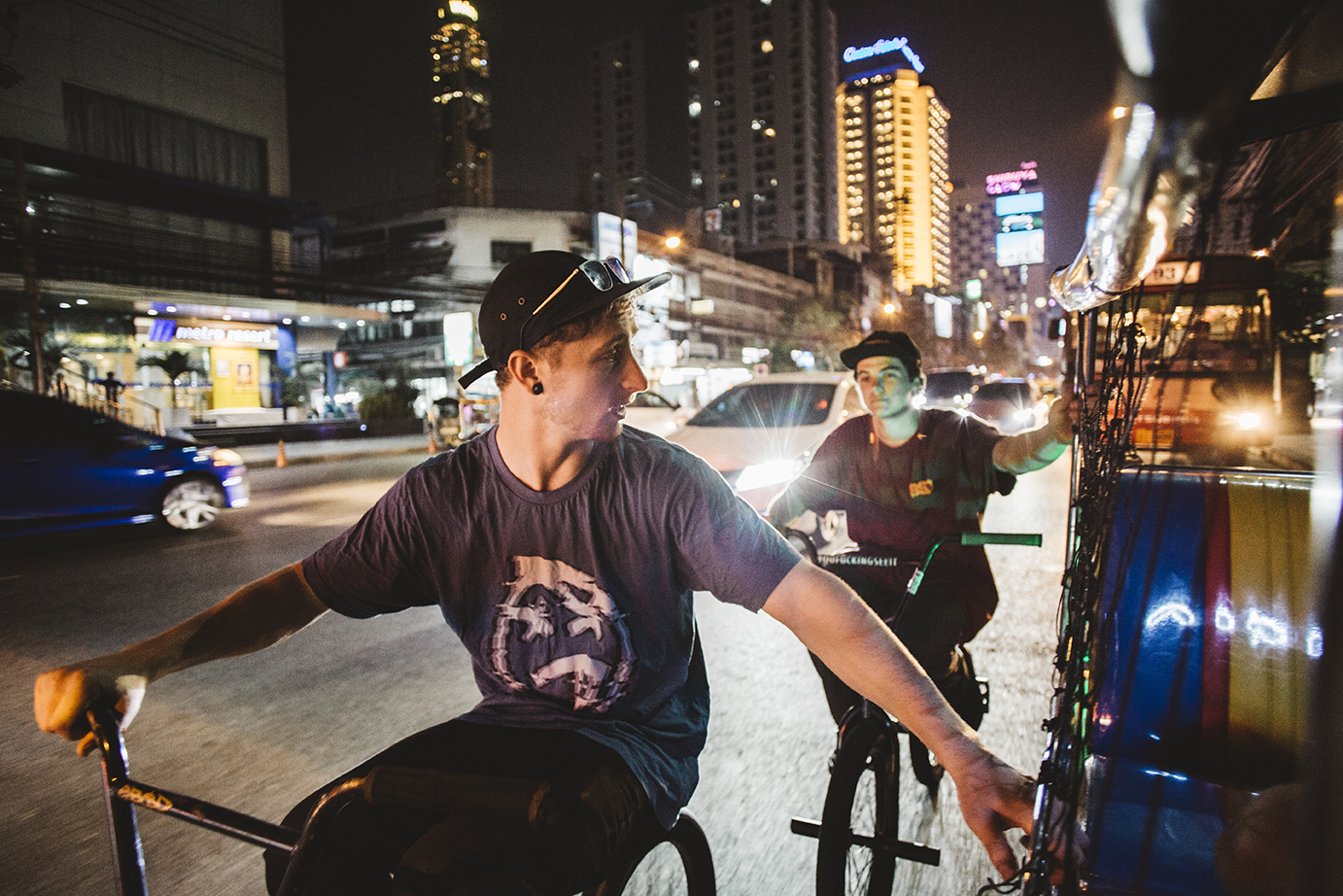 Hot in the city, Bangkok 2018
What was the first BMX video you owned?
I'm not 100% with one but it was a road fools! I'd loved watching it growing up.
What's your daily routine like?
Well, as I'm not working at the minute, it's pretty chilled but pretty boring haha. Get up around 10, watch TV whilst playing with the dogs for an hour, make a coffee and something to eat, Play with the dogs for an hour. Do a few chores around the house, play with the dogs for an hour! Then usually go on my street and either bust an hours ride on either flat ground or get the rail out. Just killin time for when my bros or gf finish work haha. Either ride more or chill in, maybe a few games of pool at the pub. Get in and be in bed for 2ish haha.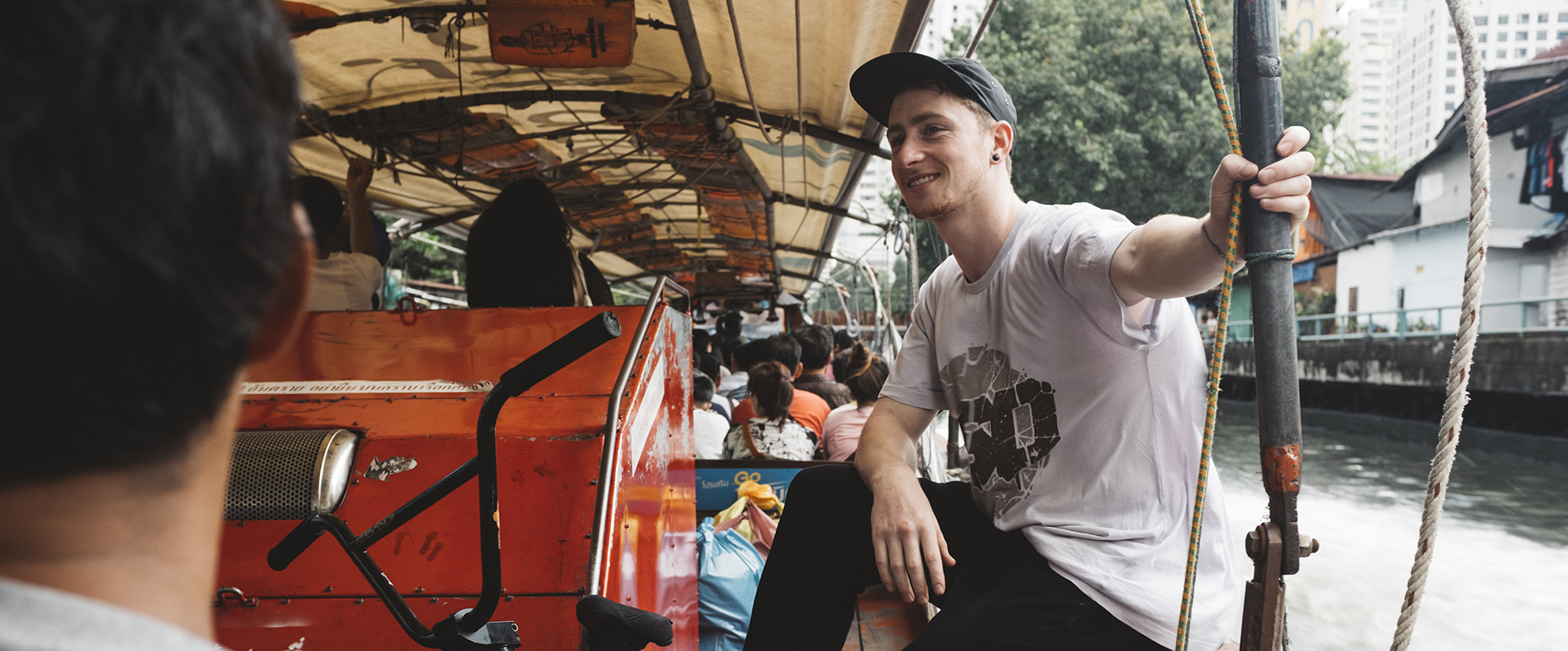 BSD trips are fun-as because the crew is so cool! A lot of bangers are done, a lot of cruising the city, and a lot of beer/wine is drunk. Way a trip should be.

Sam Jones, every trip.
What's your worst habit?
I always play with my hair if I don't have a hat on, and can't help it hah.
What riders originally inspired you?
Loads really! Randy Taylor, Sean sexton, Garrett Reynolds, Nathan Williams.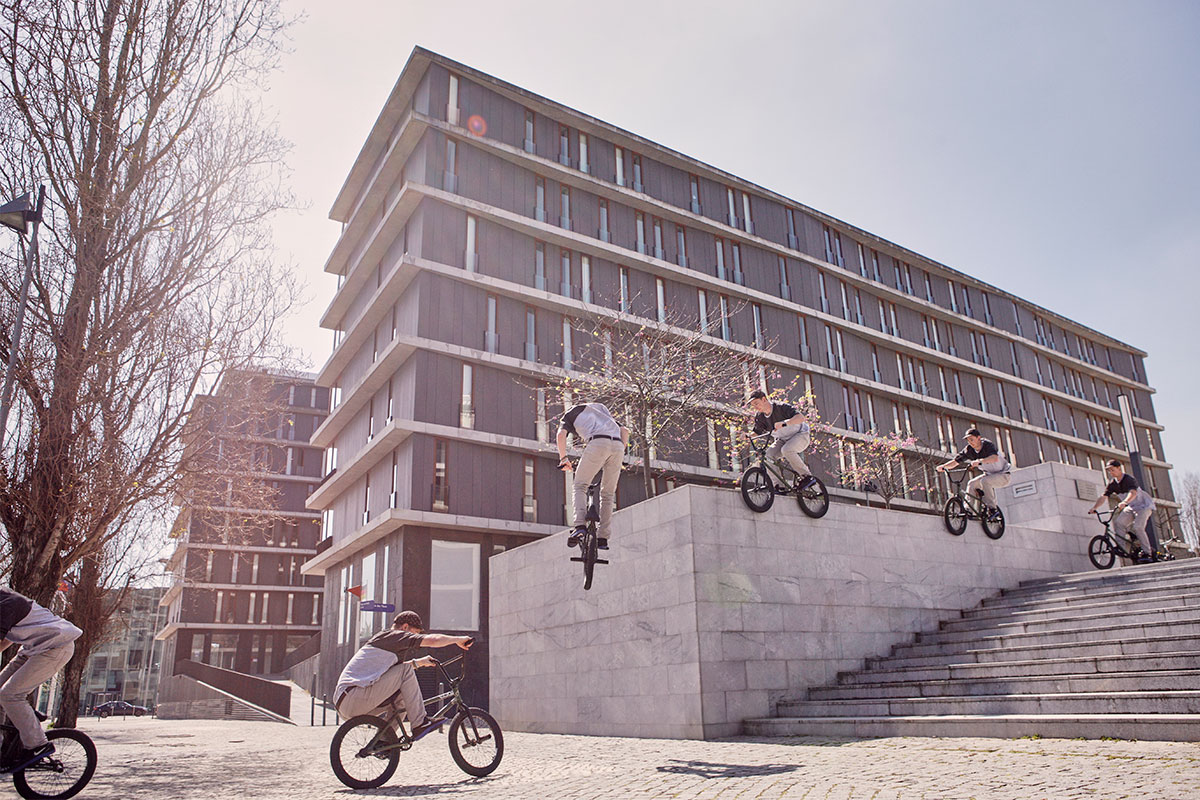 Filming for Transmission in Lisbon
And who do you like watching ride now? 
Not much has changed, just added. Simone Barraco, AK… People with steez and a good set of tricks and grinds!
What's the hardest you've worked for a clip?
Time wise is probably the ice noz bar in my BSD edit. Tried it on three separate occasions and just couldn't do it, got too angry or fed up trying. Wasn't gonna go back but Sowerby said just have half an hour trying, and then ended up 3rd go that day… Funny how tricks just click.
Where is the last place you rode?
I'm writing this on a plane flying home from Latvia, the Ghetto Games.
What's your thoughts on riding contests?
It's not really my thing, because I get super nervous, but slowly getting better haha. I think it's a good idea, best riders going sick on a course is fun to watch.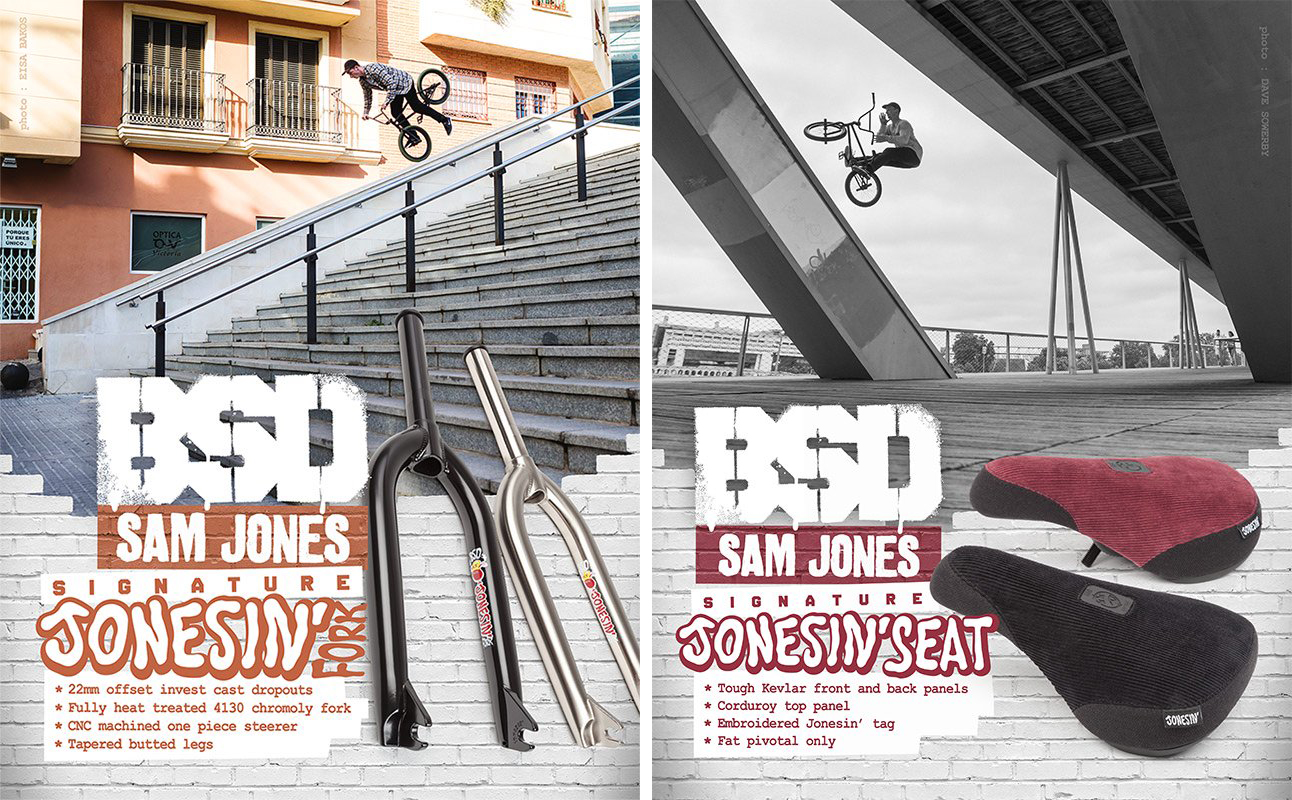 Sam's signature Jonesin' fork and seat
During your travels have you had any crazy situations kick off?
Yeah there's too many! From getting robbed to fighting and crazy break dance offs which I don't mind at all!
What does a typical BSD team trip consist of?
BSD trips are fun-as because the crew is so cool! A lot of bangers are done, a lot of cruising the city, and a lot of beer/wine is drunk. Way a trip should be.
Tell us about that night in Athens that started off with a bottle of Ouzo?
Shit! To be totally honest I don't really remember much! Just little bits like I found a skateboard in some club or warehouse thing and blasted round, and then in the back of a van driving home… then having the worst hangover ever at the best spot ever haha.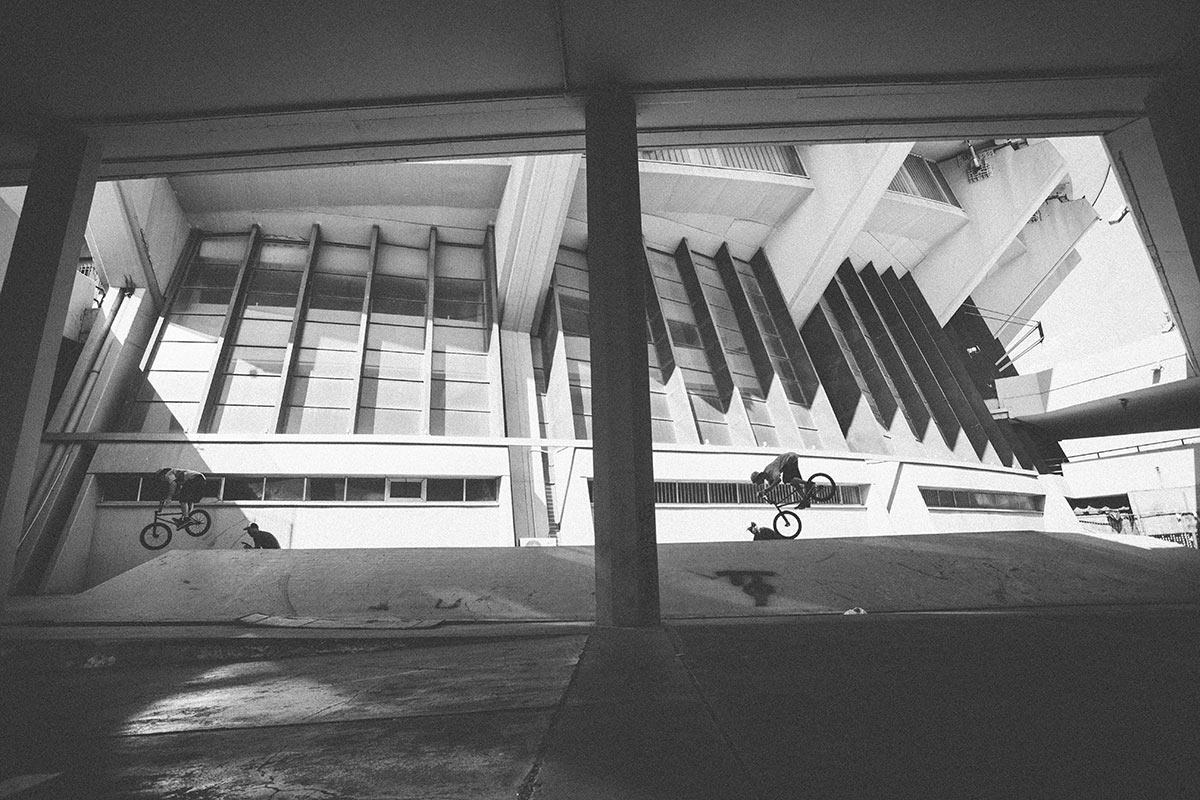 Nozza in Athens. Photo Vince Perraud.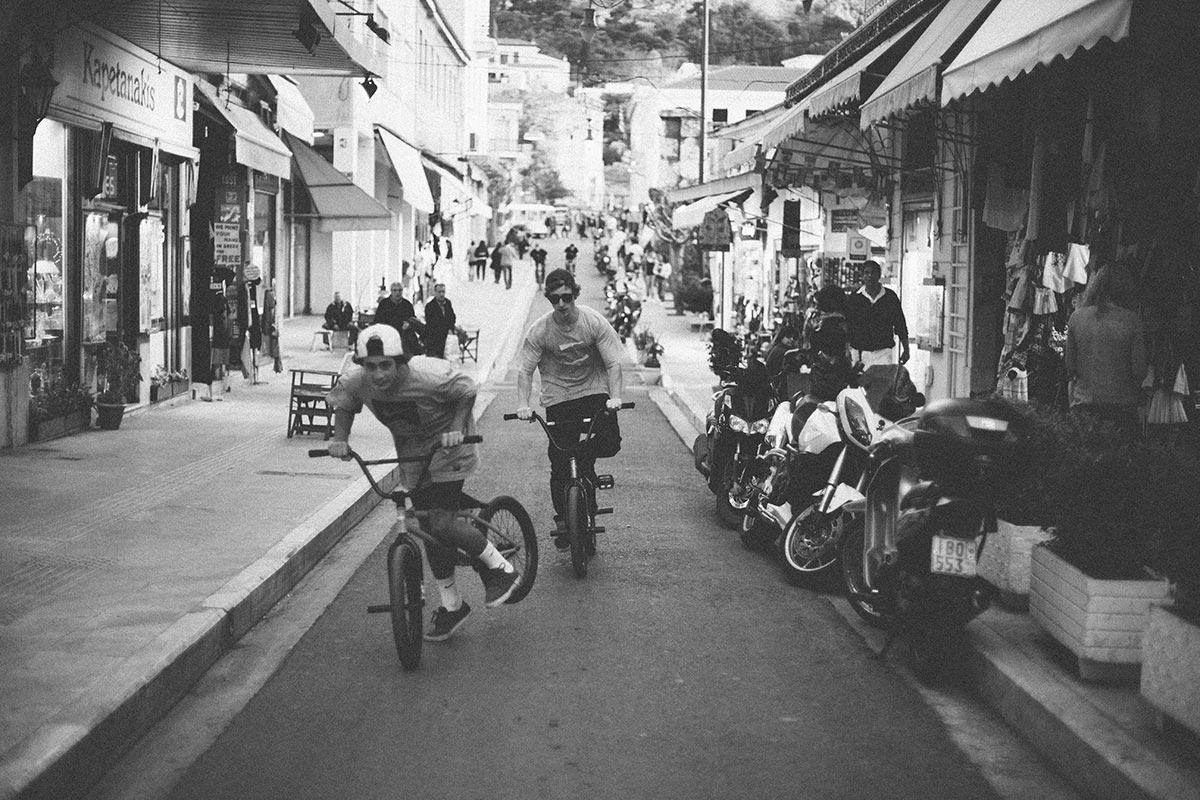 Bombing Greek hills. Photo Vince Perraud.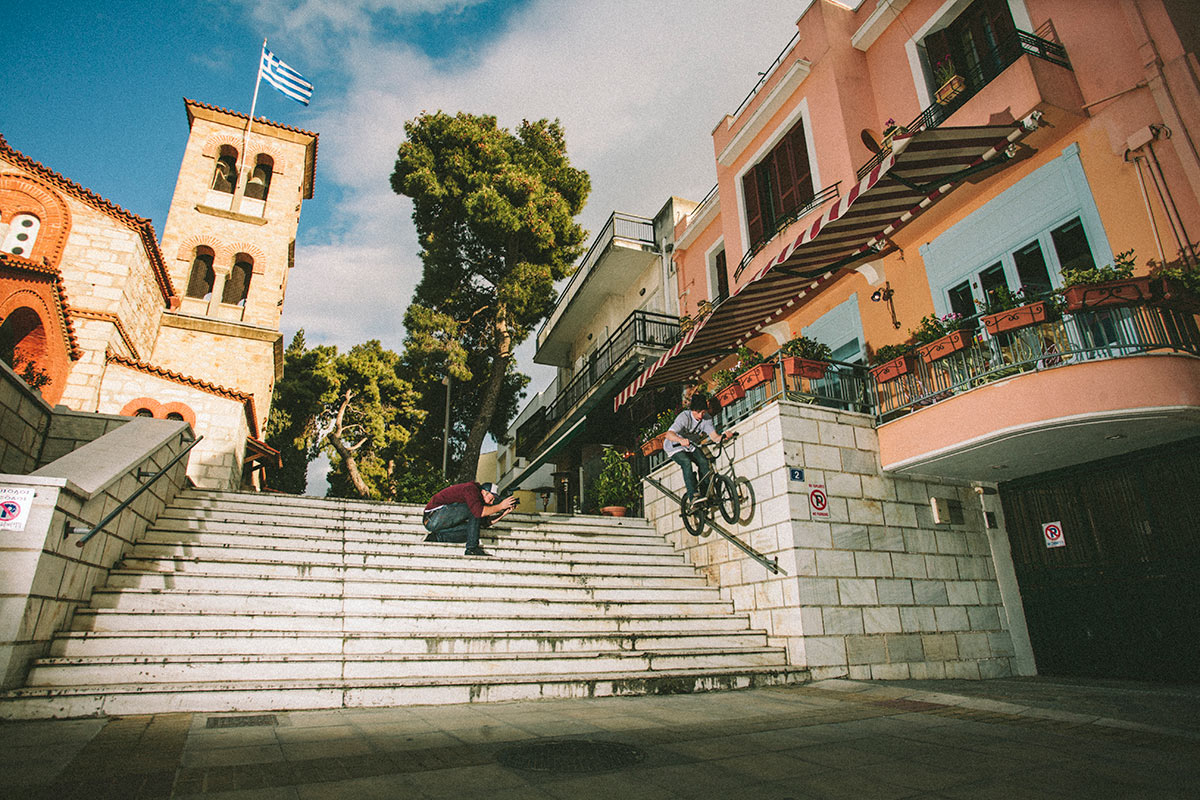 Switch Ice. Photo Vince Perraud.
What BSD frame do you run and why did you choose it?
I've been riding the ALVX frame for a while now and really love how responsive it is, it's so good for front and back end stunts…
How do you like to run your setup?
I have my bars a little Chicago, a little further forward means it's slightly taller, longer and helps me into the front end tricks easier. Hate a loose chain so always gotta be tight haha.
Any final words?
Yeah for sure! Thanks so much to Grant for hooking everything up and being a G. Sowerby for putting up with me and being patient filming! The CellBlock, Paul Bury for everything and being a good friend! All the lads back home! And can't wait to make more memories on more trips!…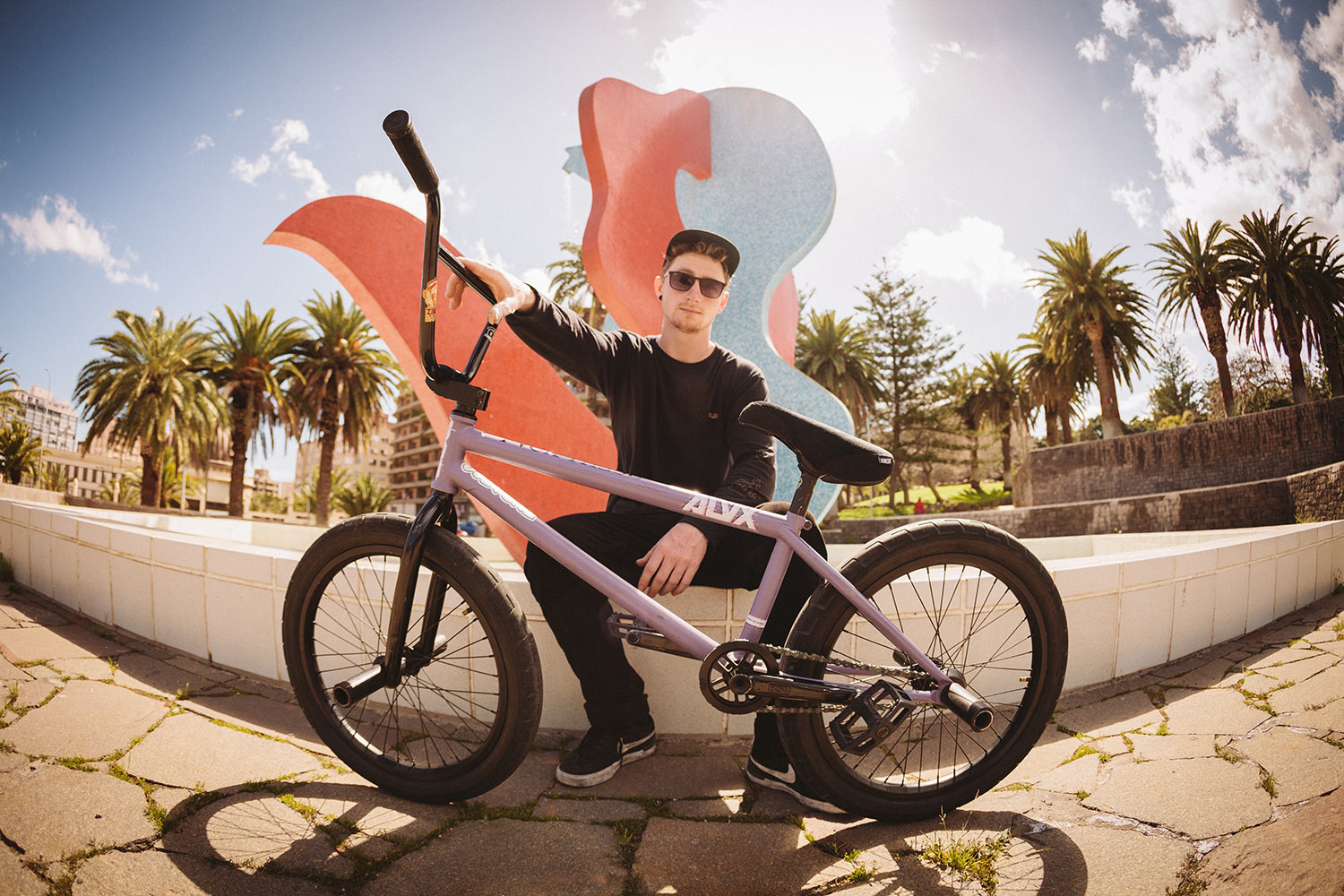 Sam's latest ride, a purple haze ALVX with all black parts
Sam Jones' BSD ALVX setup:
– FRAME: Purple Haze BSD ALVX 20.6″ frame 
– BARS: Black BSD 1″ OS Zingbars
– GRIPS: Black BSD Paley Slims
– STEM: Black BSD 1″ OS Stacked stem
– HEADSET: BSD Integrated headset
– FORKS: Black BSD Jonesin' fork
– SPROCKET: Black BSD Guard Sprocket 25t
– CRANKS: Black BSD Substance XL cranks 165mm
– PEDALS: Black BSD Safari pedals
– CHAIN: BSD Forever chain
– REAR HUB: Black BSD Westcoaster Hub with Jersey Barrier hubguards
– REAR TIRE: Black BSD Donnastreet tire 2.3″
– REAR RIM: Black BSD AERO Pro prototype rim
– FRONT HUB: Black BSD Front Street PRO hub with Jersey Barrier hubguards
– FRONT TIRE: Black BSD Donnastreet tire 2.3″
– REAR RIM: Black BSD AERO Pro prototype rim
– PEGS: BSD Rude Tube XL
– SEAT: Black BSD Jonesin' fat pivotal seat
– SEAT POST: Black BSD Blitzed post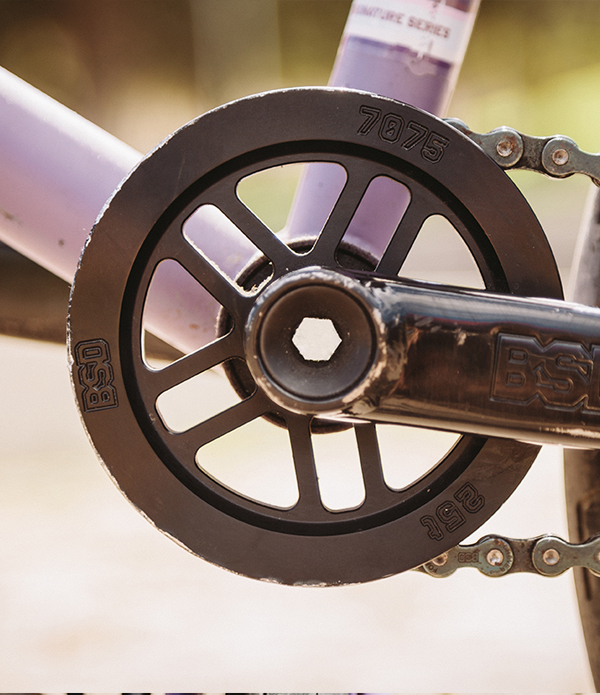 25t Guard Sprocket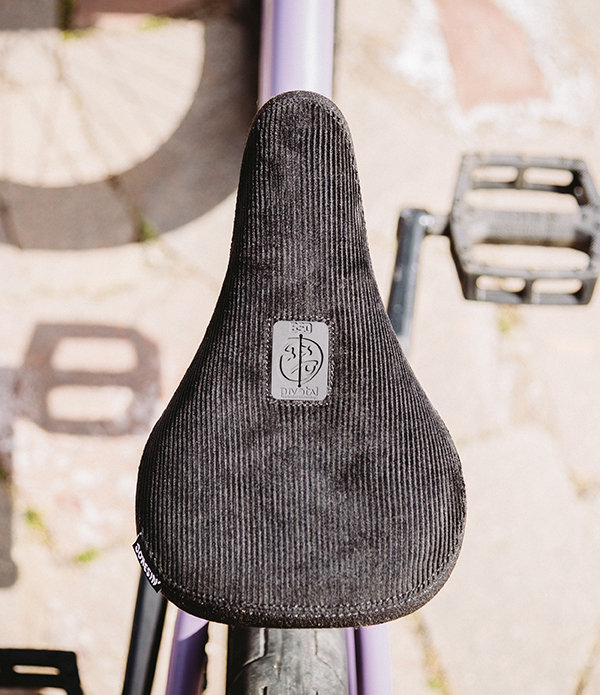 Jonesin' Seat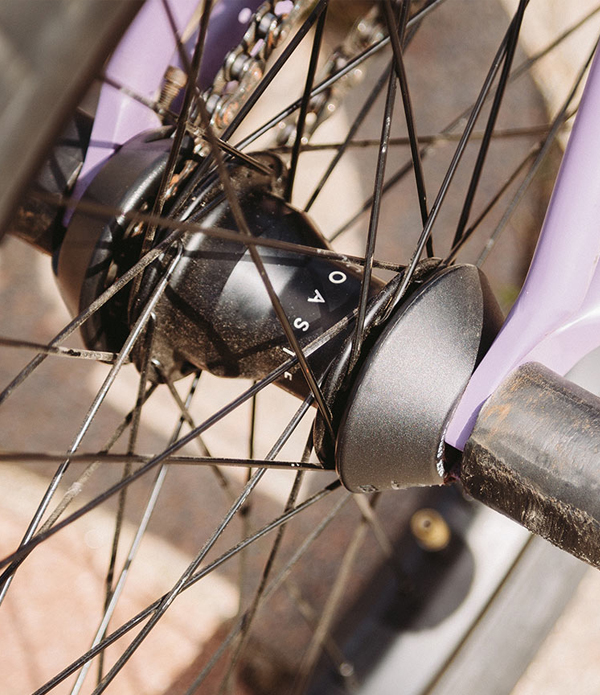 West Coaster on Aero Pro rim