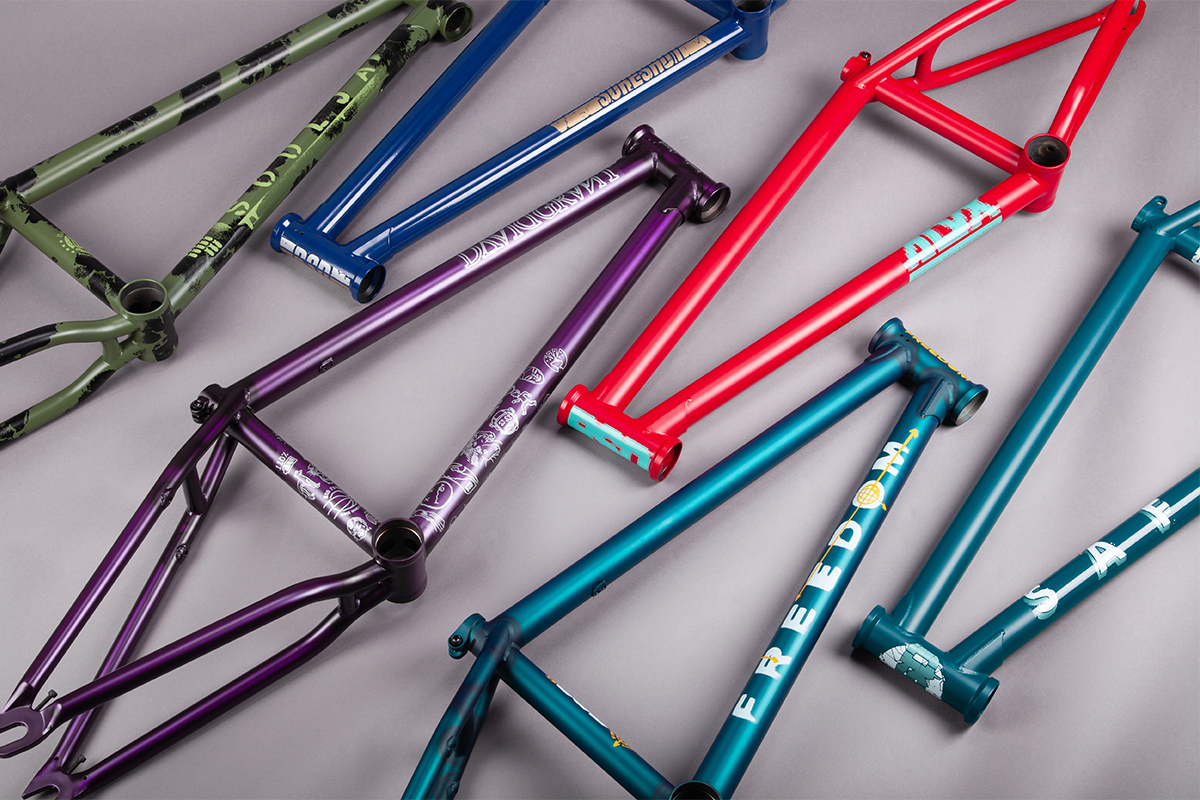 The first shipment of BSD products for 2020 has arrived. Lots of rad new parts and colours!! Check 'em out below...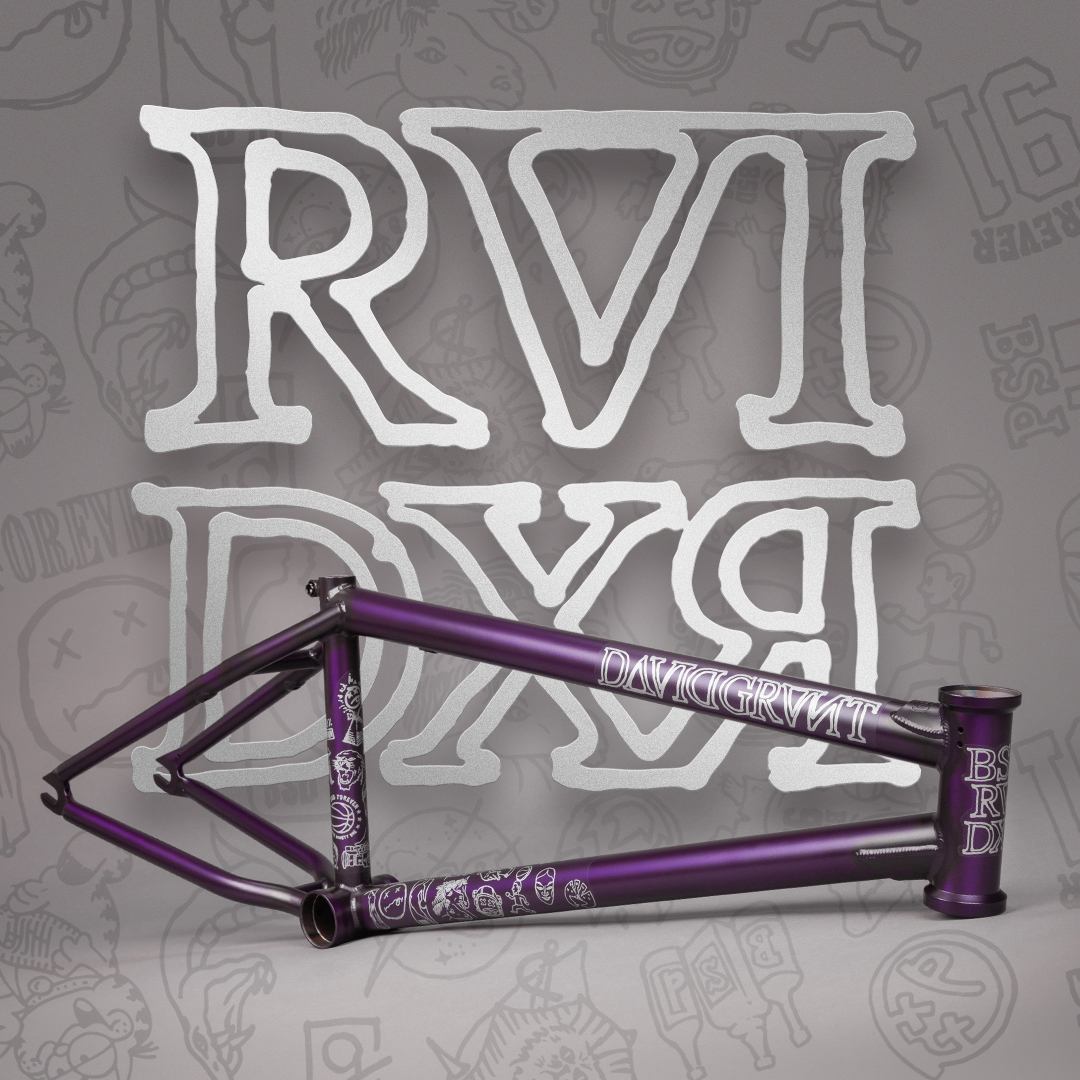 RAIDER FRAME
David Grant's signature ride, the Raider, gets a refresh for 2020 with some sick new graphics based around a mix of his tattoos and a nod to the evolution of the Raider frame graphics through the years. Bag a frame in either 'space ghost purppp' which looks amazing in the metal, or flat black for something a bit stealthier.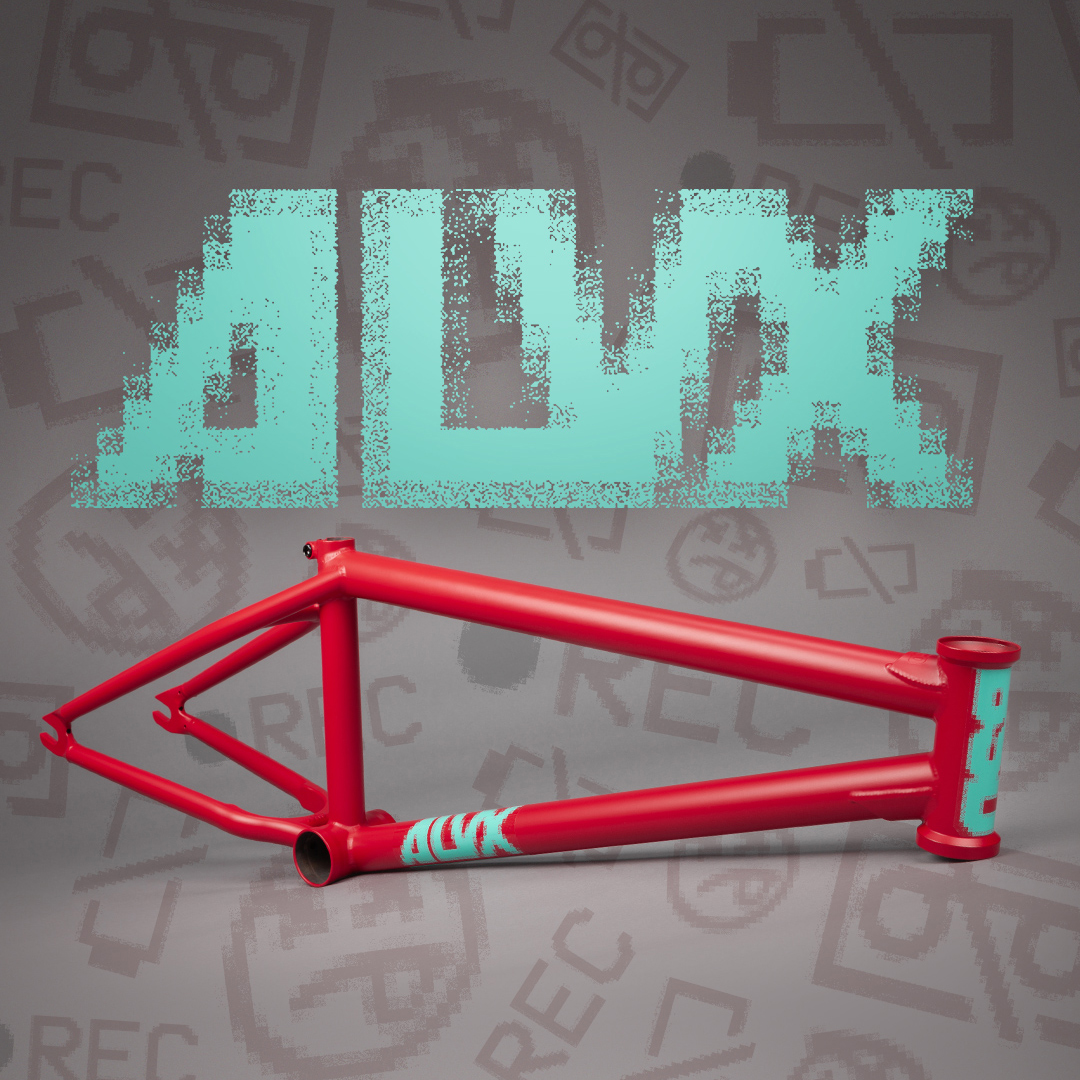 ALVX AF FRAME
New flat red and black as well as aqua fade for 2020. The ALVX AF  features a super tech invest cast chainstay yoke which gives even more tire clearance as well as stiffening up the rear triangle. Your wheel can be slammed at an extremely short 12.5" CS length with no worries of your tire rubbing!!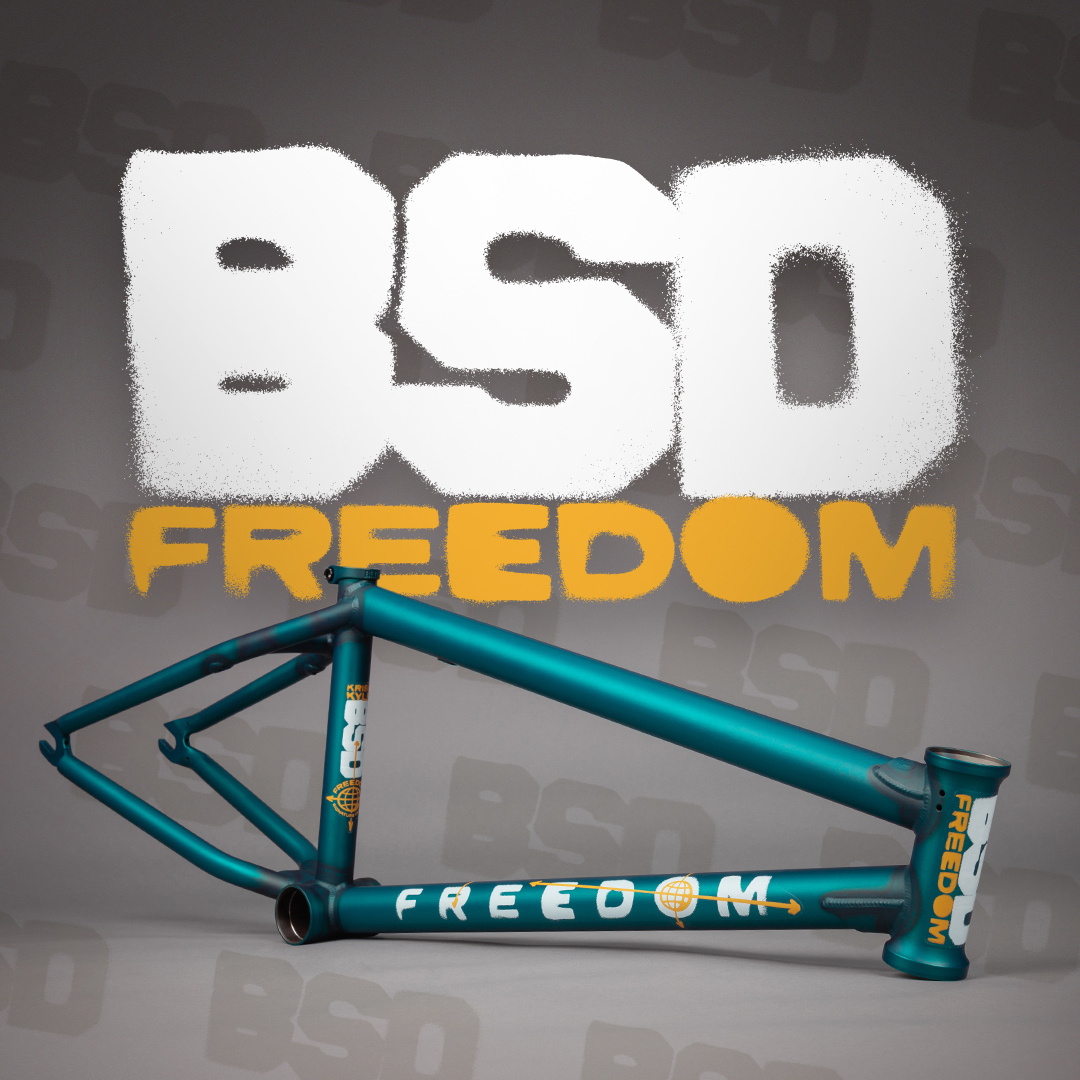 FREEDOM FRAME
New flat trans turquoise and flat raw are added to the 2020 colourways. Kriss Kyle's signature Freedom frame, designed to perform well on all terrain this frame combines the stability of a low 11.5" BB, the responsiveness of a 75° headangle and the versatility of a short rear end.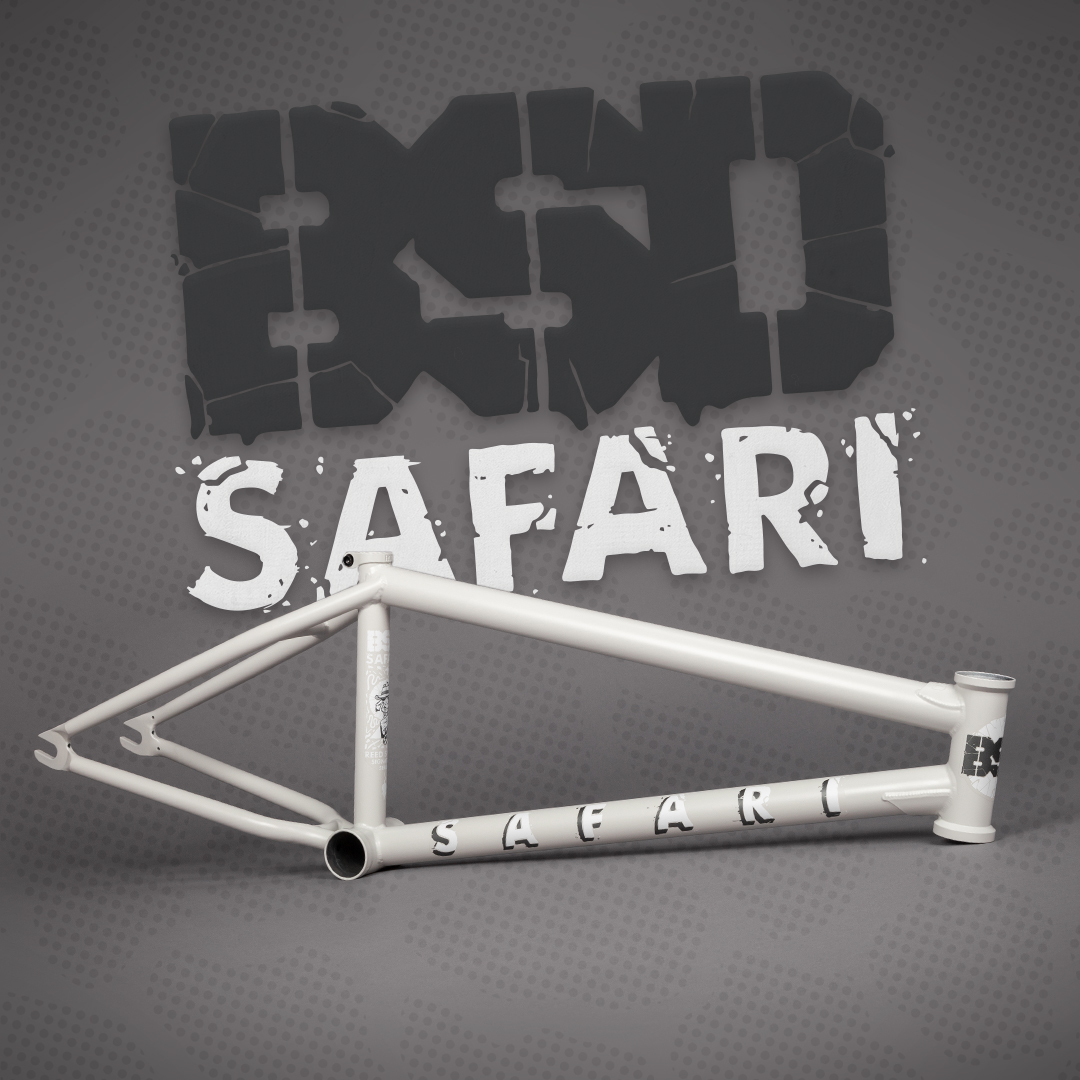 SAFARI FRAME
The new Safari frame line up includes Moonlite Grey and Midnite Blue as well as classic Flat Black. Reed Stark designed this frame with a super long front end combined with a short back end and regular head angle.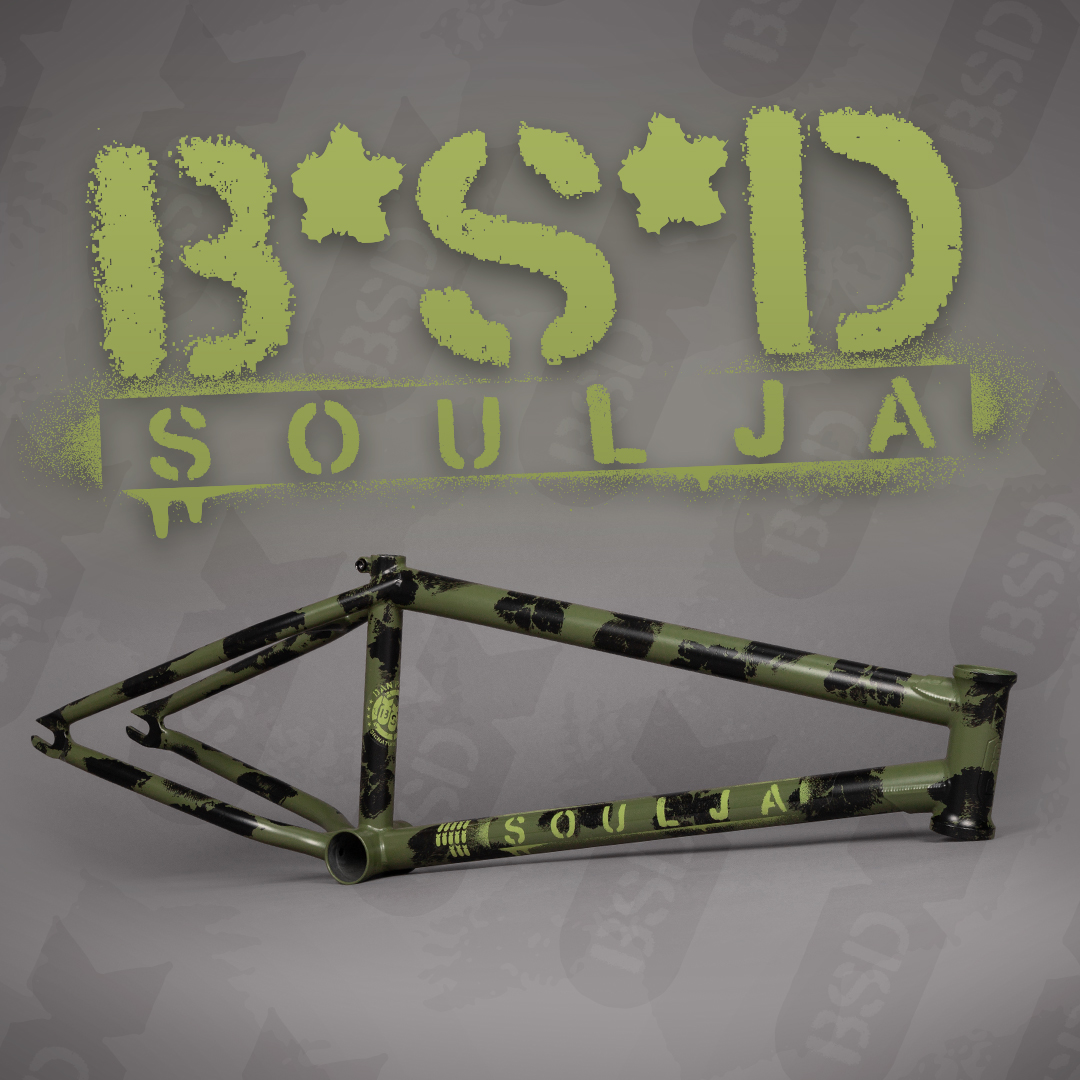 SOULJA FRAME
The 2020 Soulja frame come in new Combat Camo and Flat Black colouways, a favourite with street riders, featuring a 75.2 degree headangle, 8.8" standover, 12.8 – 13.2" rear end and invest cast dropouts with built in chain tensioners.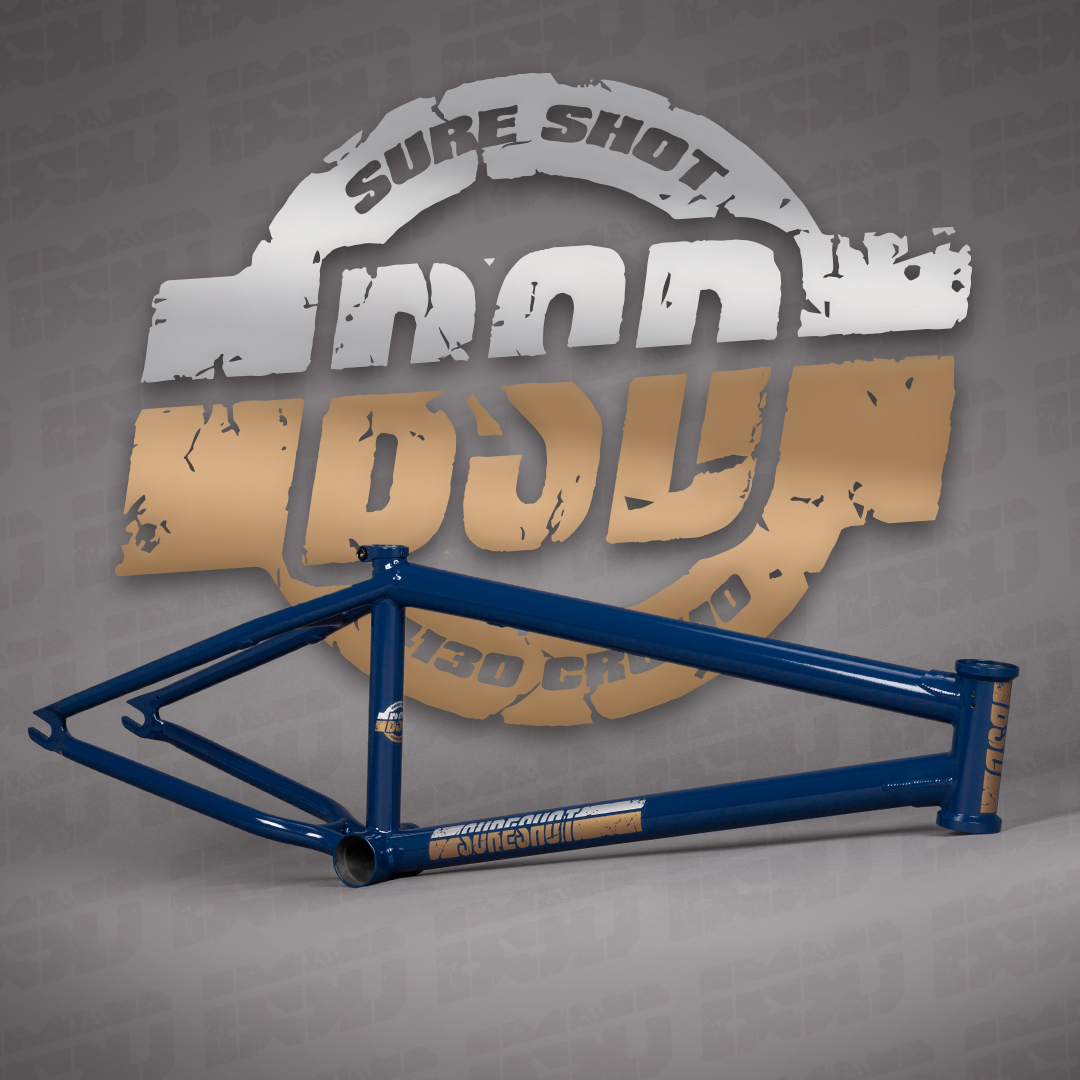 SURESHOT FRAME
The Sureshot is designed with a more ramp/park/trails geometry than our other frames. Utilizing a low BB, longer rear end, mellower head angle and removable brake lugs, this frame is a true all rounder. Built for high speed roasting! 'cause you can't, you won't, and you don't stop...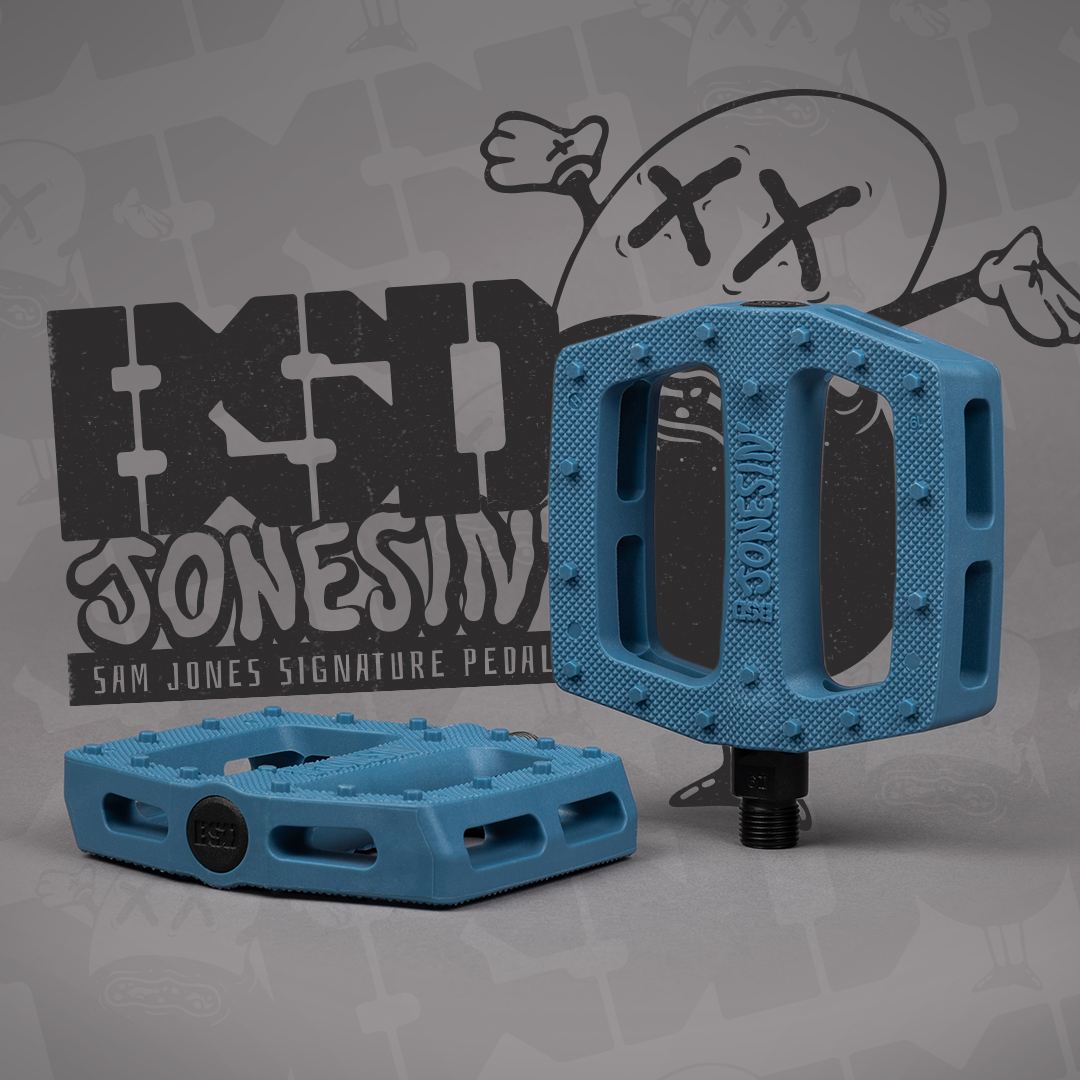 JONESIN' PEDAL
The Jonesin' pedal is the little brother of the Safari pedal, designed using the same basic principles of extra hexagonal studs and a true dual concave DX style platform but with a slimmer body for a closer to the axle feel...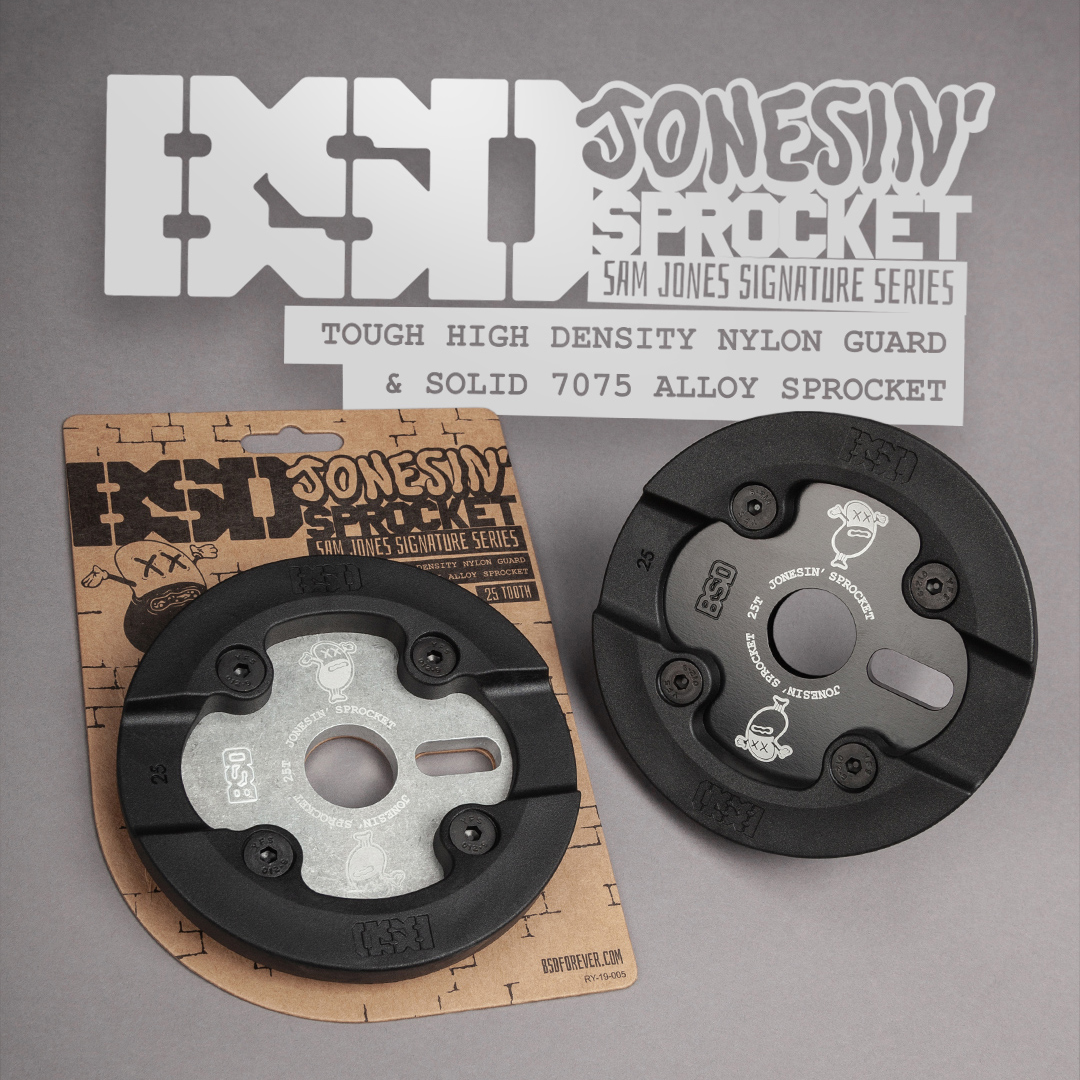 JONESIN' SPROCKET
Sam Jones chose the plastic guard from the Barrier sprocket and coupled it with a classic look solid chainring to create the new Jonesin' sprocket. 25t only...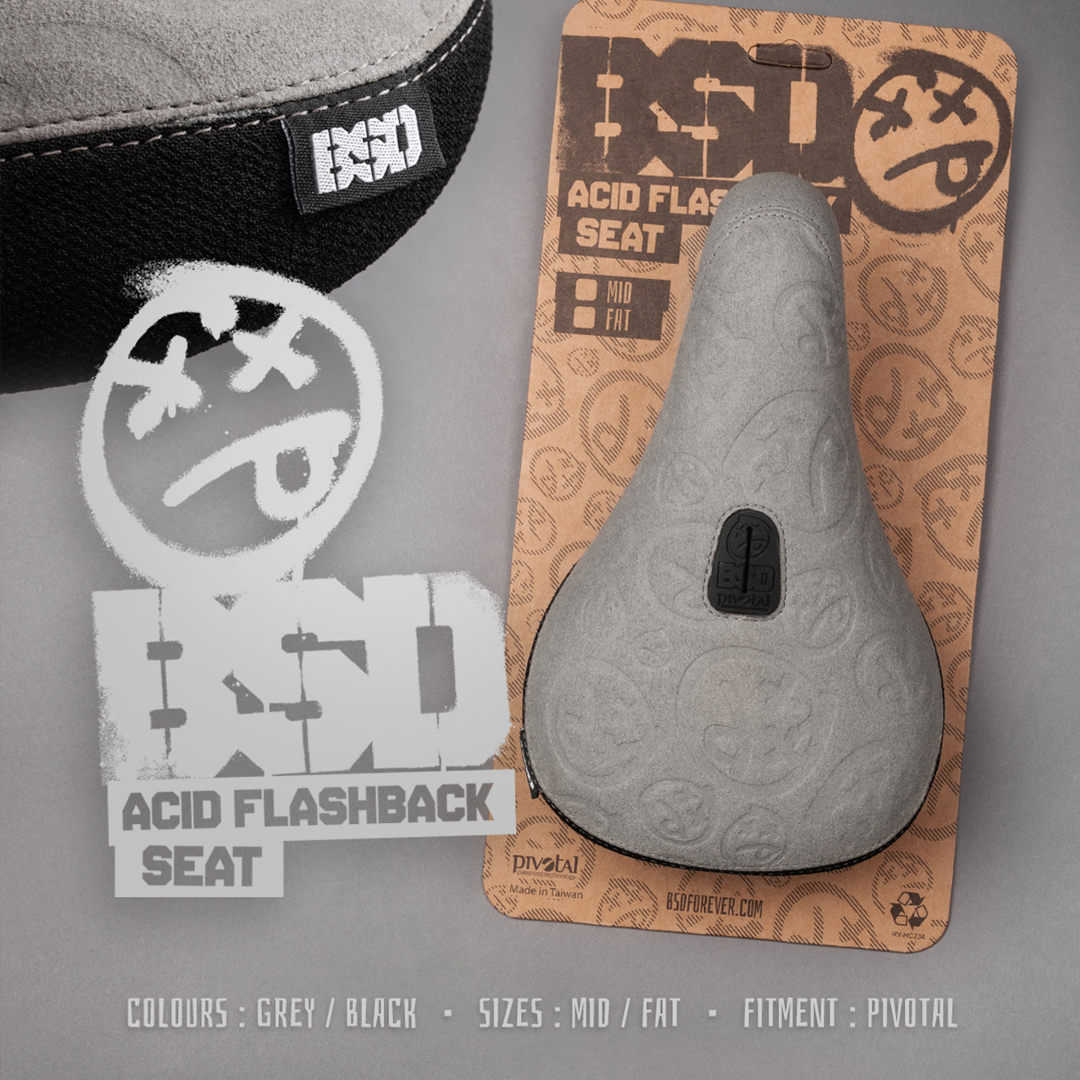 ACID FLASHBACK SEAT
The Acid Flashback seat features a subliminal Acid Face design embossed into the top panel and a tough Kevlar rear panel to prolong seat life. Don't trip!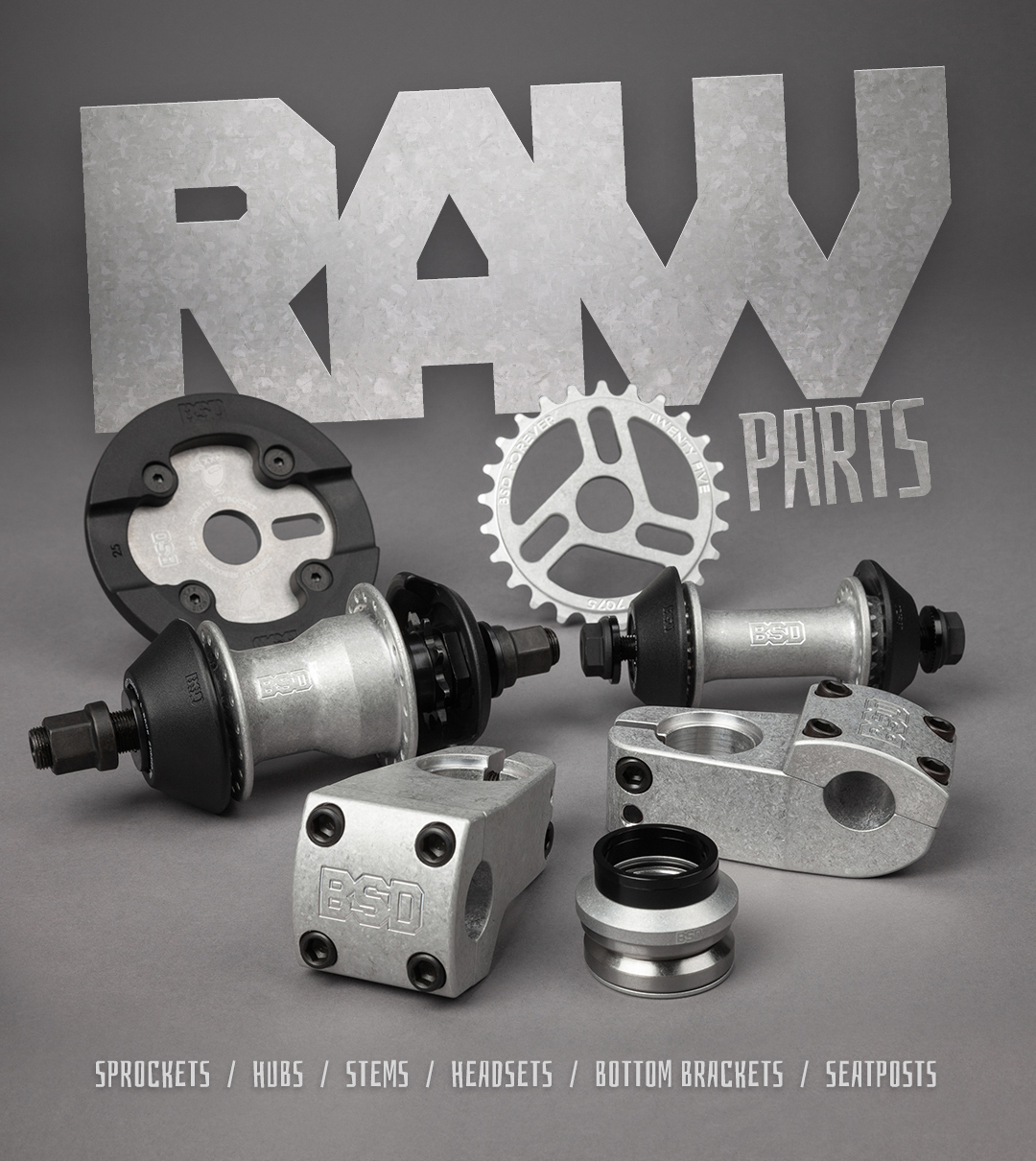 OH BABY, I LIKE IT RAW!
Brand new for 2020, Raw finish on selected BSD parts.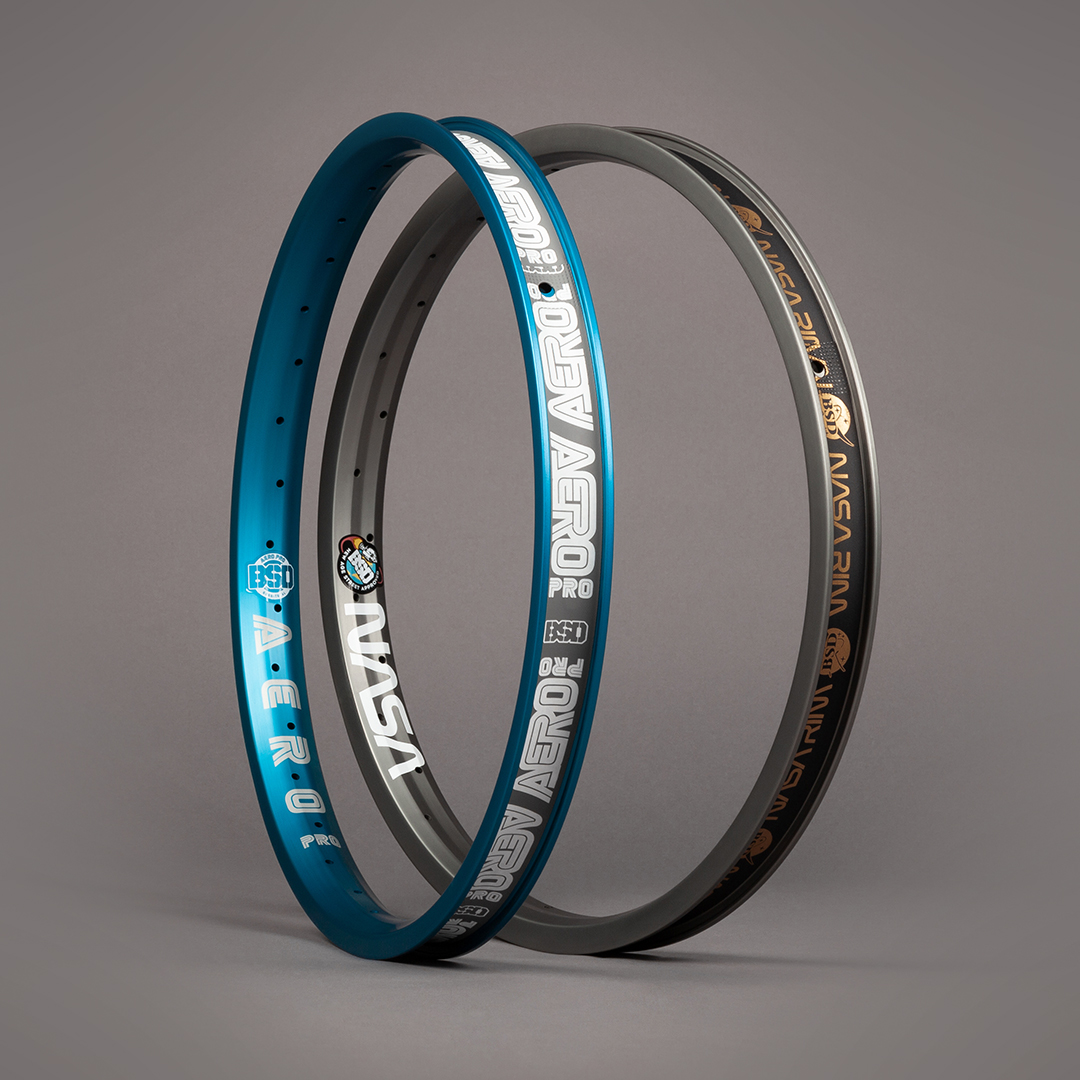 2020 RIM COLOURS
We have added a couple of new rim colours to the mix for 2020, the BSD Aero Pro rim is now available in Blue and the NASA rim in Carbon Grey!