BUZZZZZZ BUZZZZZZ  

The BSD Swerve hub has an ultra fast engagement made possible by it's 150 tooth ratchet ring plus individually toothed pawls, the pedal gap on this hub is almost non-existent, perfect for tech moves where a small pedal gap really helps.
The hub features bombproof 14mm female bolts, chromo cones, a massive female axle and hefty 6903 bearings...
Both drive and non-drive side hubguards are available separately.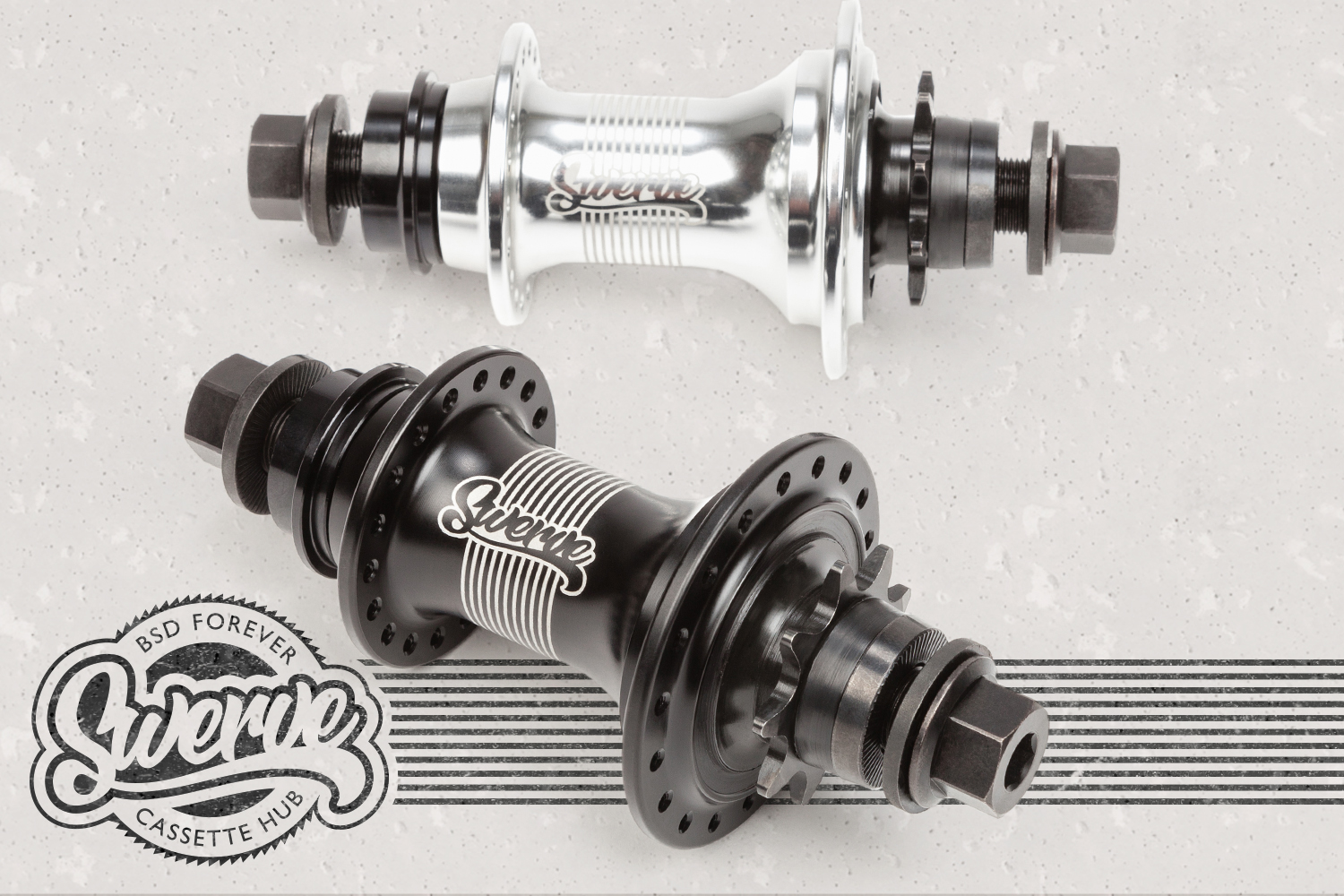 Swerve cassette hub spec:
• Custom 9t driver with toothed pawls & polymer bushing 
• 150 tooth ratchet ring matched to driver 
• Skip free driver design 
• Separate pawls and springs 
• 6061 T6 aluminium shell 
• 4130 heat treated Chromo axle 
• Heat treated hollow 14mm bolts 
• High quality sealed 6903 bearings 
• Push fit Chromo cones 
• Compatible with Jersey Barrier hubguards 
• RHD or LHD 
• Weight : 464g