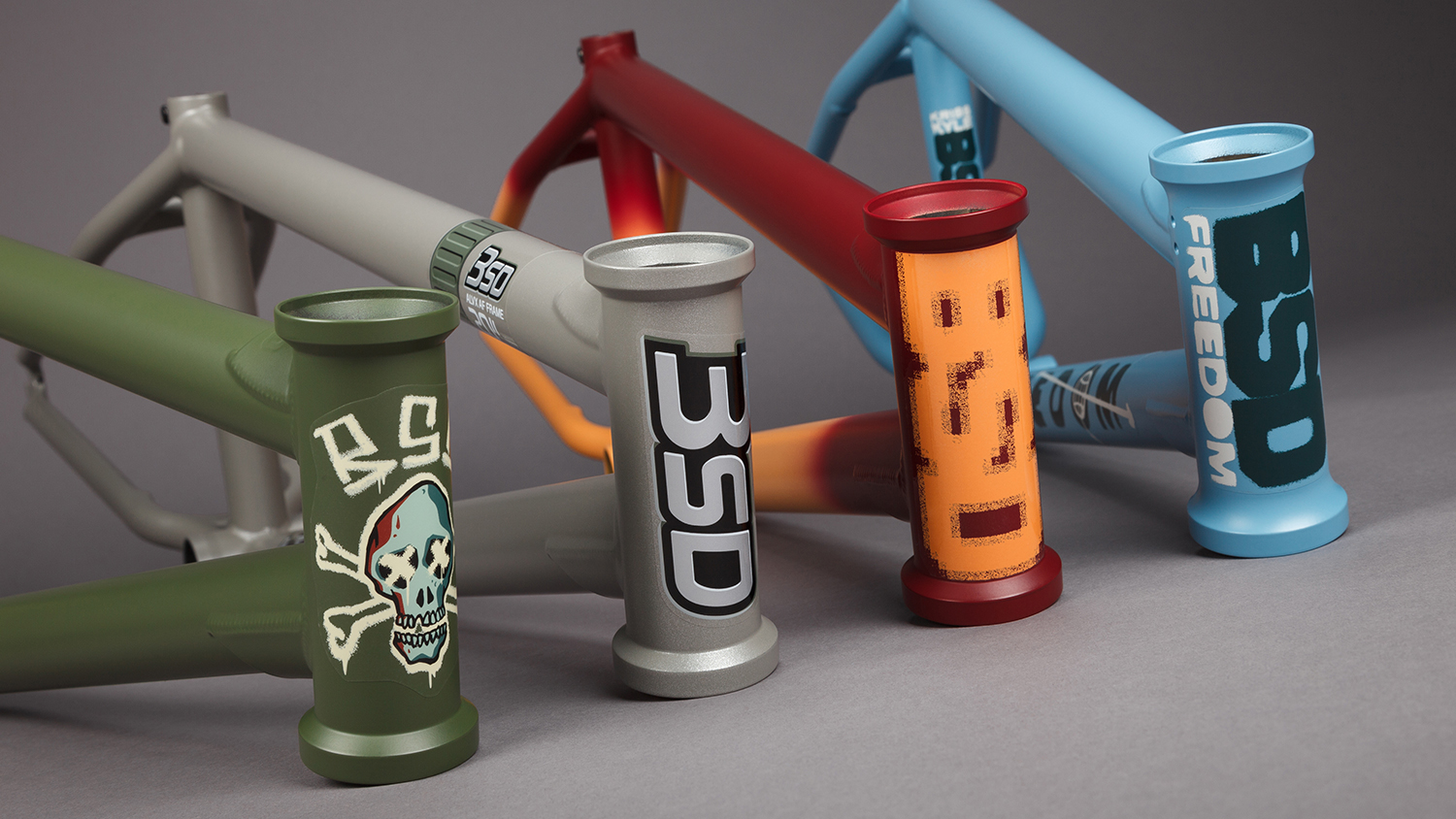 SPRING 2020 PRODUCT DROP
Let me clear my throat
Kick it over here baby pop,
And let all the fly skimmies,
Feel the beat,
Mmmmmmmm, drop...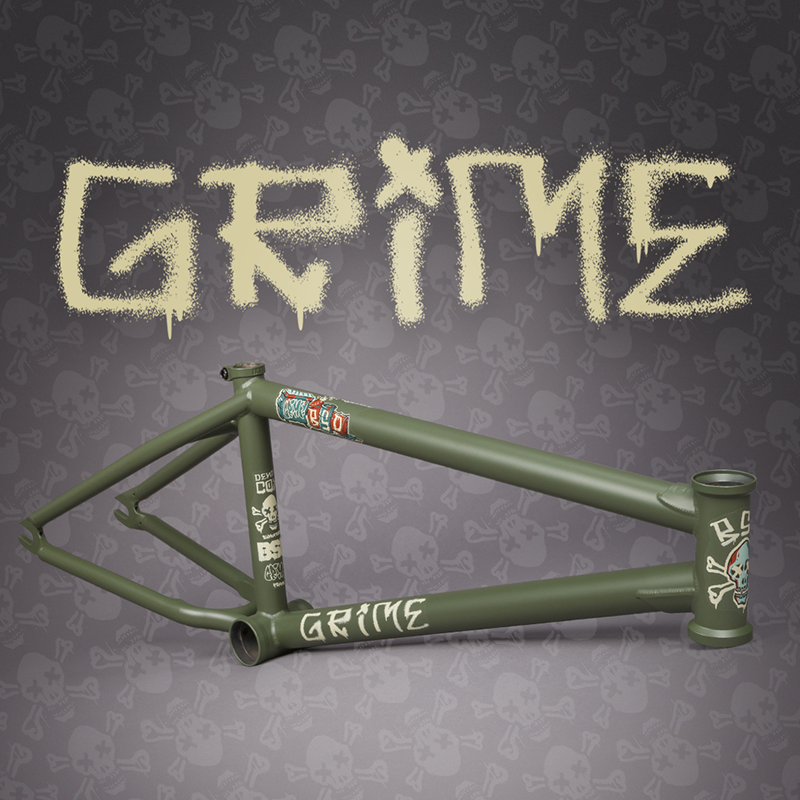 BSD GRIME FRAME
The Grime frame is the latest frame from BSD, built for the young shredder from Huntington Beach, Denim Cox. Whether he's riding motocross, Barbie bikes or BMX, you know Denim tears it up on all terrain.
Designed to Denim's specification, with a steep 75.5 headangle, a 12.8 - 13.2" rear end length with an invest cast chainstay yoke for extra tire clearance and a 9" standover...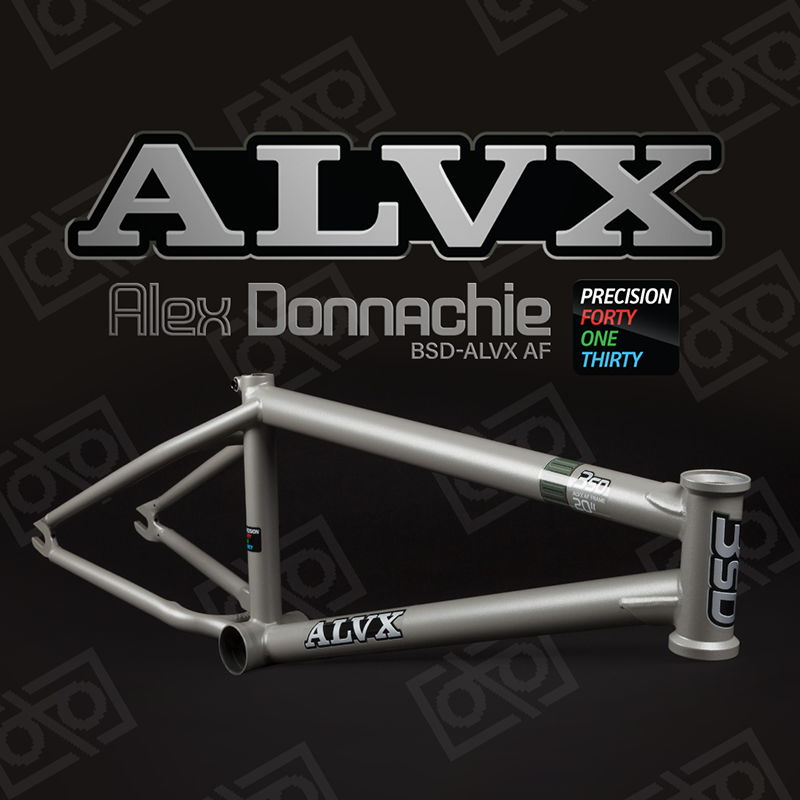 BSD ALVX-1000 AF FRAME
Alex Donnachies' SONY VX inspired signature frame with special edition graphics and VX grey colourway. There will be one production run only of these frames, tapes and batteries are not included...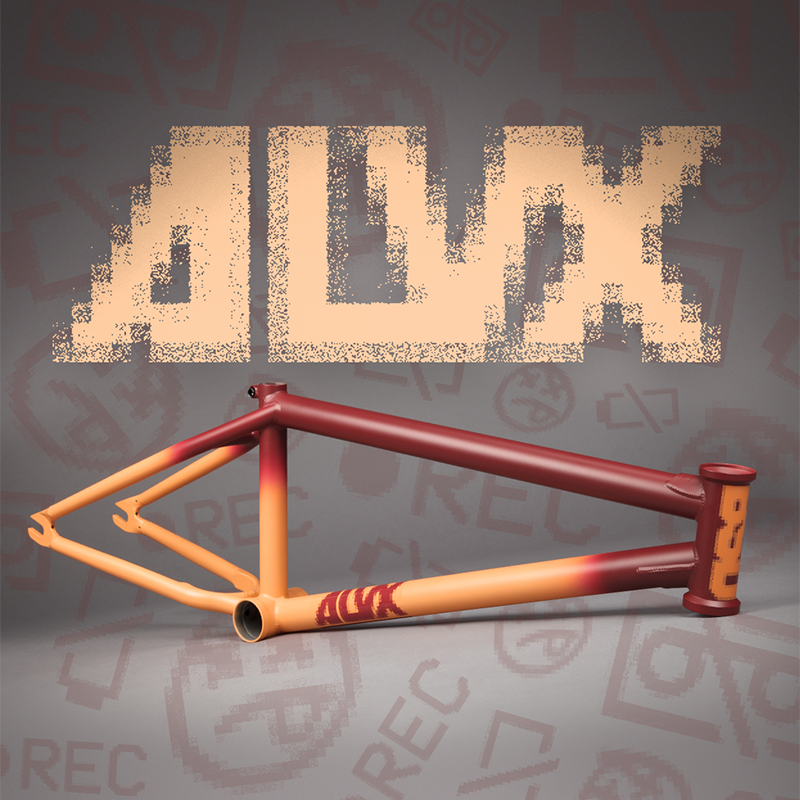 BSD ALVX AF FRAME
New 'Peach Fade' colourway for 2020! The ALVX AF is the latest incarnation of the ALVX frame, this new version features a super tech invest cast chainstay yoke which gives even more tire clearance as well as stiffening up the rear triangle. Your wheel can be slammed at an extremely short 12.5" CS length with no worries of your tire rubbing!!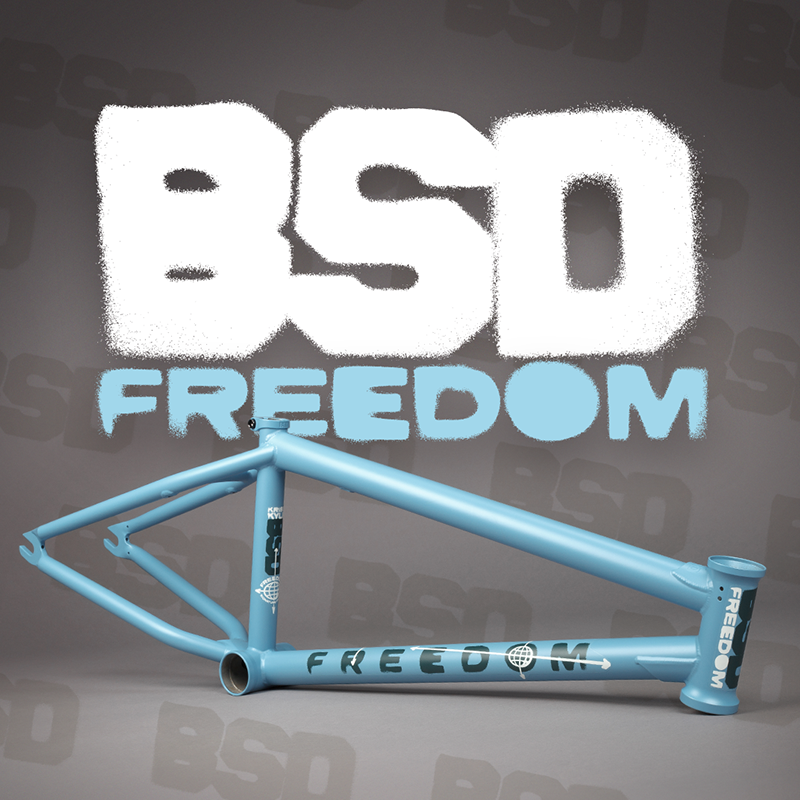 BSD FREEDOM FRAME
Kriss Kyle's Freedom frame is now available in Crabshack Blue, a throwback to his 2012 Trailorpark frame which was painted the same colour as his room at Unit 23...
The Freedom frame is designed to perform well on all terrain. It combines the stability of a low 11.5" BB, the responsiveness of a 75° headangle and the versatility of a short rear end. 
BSD XLT RIM
The XLT is our new lightweight rim, designed around an X-section for increased stiffness, the rim has an aero style shape which further triangulates the design. With other proven features such as tapered sidewalls and patented cross over lacing this rim is light while remaining strong.
 If you're trying to lighten your bike then rims and tires can make a big difference to how the bike handles due to the reduction of rotational mass.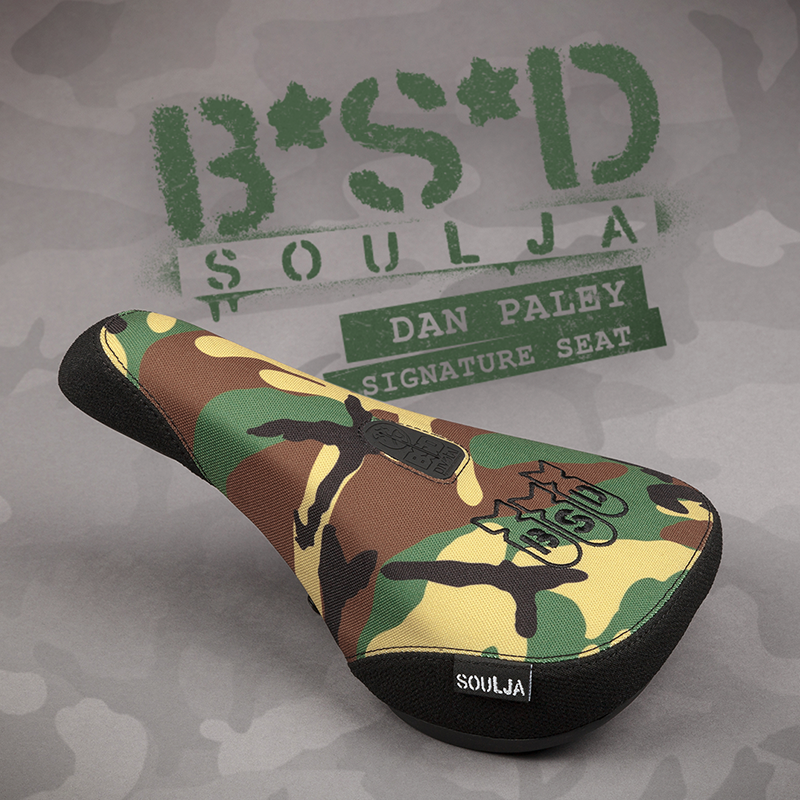 BSD SOULJA SEAT
The latest version of the Soulja seat, in classic OG camo with bomb embroidery and tough Kevlar front and rear bumpers...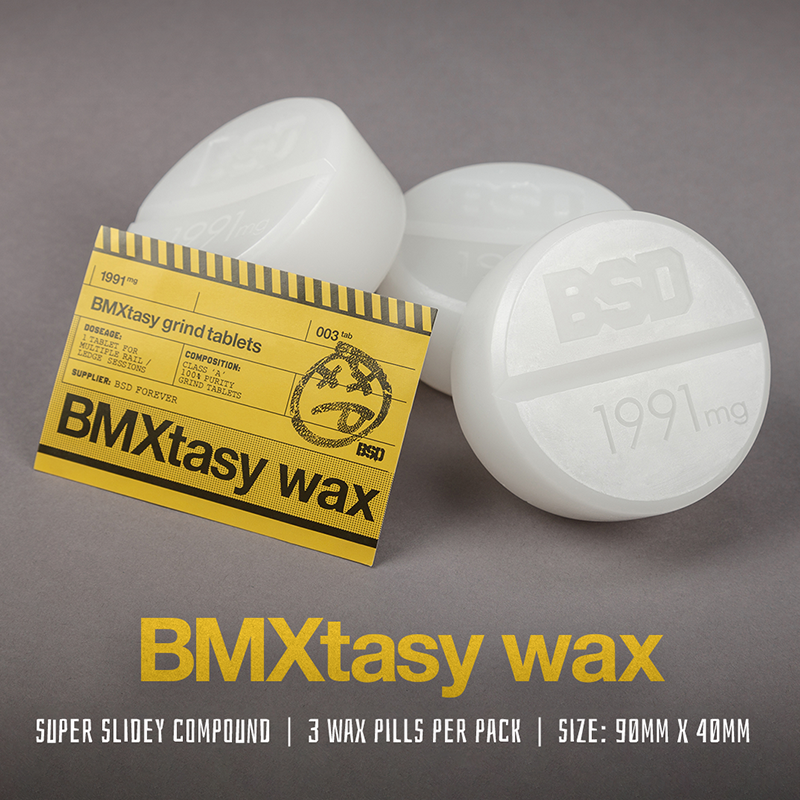 BSD BMXTASY WAX
Class 'A' 100% purity grind tablets.
• 3 pack of pocket size wax pills
• One tablet for multiple sessions
• Consult your physician for personalised medical advice
• Ultimate super slidey compound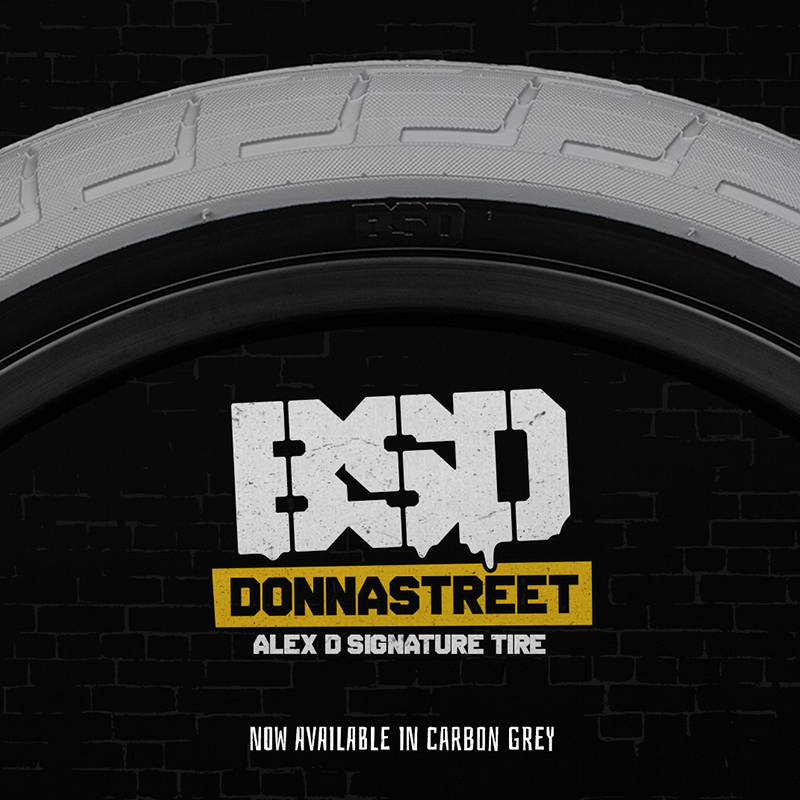 BSD DONNASTREET TIRE
The Donnastreet is our new tire, based on the same proven rubber as the popular Donnasqueak tire but with a smoother lower profile tread.
NEW CARBON GREY COLOURWAY AVAILABLE NOW!